Charity concert in Penang a success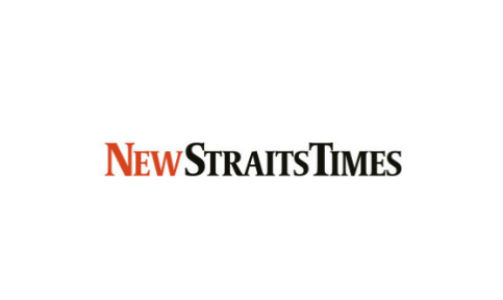 NST, April 20, 2013
By Atiqa Hazellah and Balvin Kaur
The field of the Han Chiang School here was turned into a sea of blue when over 100,000 concert-goers flocked the school tonight to enjoy performances from local and international artistes.
The audiences were mostly dressed in blue, the official colour of the T-shirt bearing the charity drive's logo, distributed by the organiser, 1Malaysia Penang Welfare Club.
According to the club's chairman Geh Choh Hun, a total 60 buses were prepared to charter people to the event.
"Over 100,000 tickets were sold and we have exceeded our target of RM5 million," he said adding that the concert was a huge success.
The 1Malaysia Penang International Charity Drive concert kicked off at 8pm with fireworks display which lit up the night sky and turned the place into a fairyland.
The opening act for the concert was Berlin-based Compressorhead Robot Band, an all robotic band that plays heavy metal songs.
The crowd went crazy when Hong Kong actor Leon Lai belted out two numbers followed by performances by veteran Cantopop singer George Lam.
After a 10-minutes break to make way for the Isyak prayers, India-based playback singer Suchitra had the crowd break some moves with her fast tempo songs.
The atmosphere changed into a more laidback mood when local songbird Ning Baizura serenaded with her hit numbers 'Mama Papa' and award winning song 'Awan Yang Terpilu'.
Beijing-based Malaysian musician Eric Moo dazzled his fans with 'Tai Sha' followed by 'Jiao Goon Yeh Mia' (Call My Name).
The carnival-like event reached a peak when the crowd were treated to energetic performances by Asian superstars Grasshopper, Angela Chang, Hacken Lee and Alan Tham.
The four-hour concert climaxed when American rapper Busta Rhymes took the centre stage at 10pm.
Coupled with lively dancing and bright lighting that synchronised with the upbeat music, Rhymes, whose real name is Trevor Tahiem Smith Jr had every fan jumping with excitement.
Later American hip hop recording artiste and record producer Swizz Beatz set the stage on fire with Grammy winner Ludacris.
Beatz, who is also Alicia Keys' husband announced that he, Ludacris and Rhymes had donated USD50,000 each for the charity concert.
Redfoo of LMFAO wrapped up the night with his provocative moves while singing 'Sexy and I Know It', 'Party Rock Anthem' and 'Sorry For Party Rocking' followed by a rave party which continued through 'midnight.
Back