KL Tourism Association is 50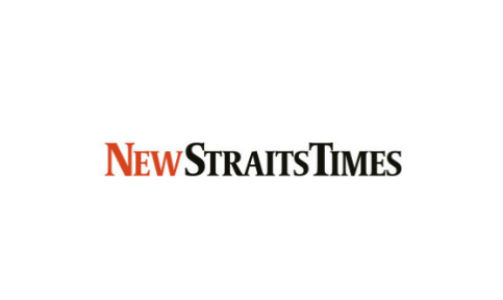 NST, April 25, 2013
KUALA Lumpur Tourism Association recently held its golden jubilee dinner. Its 50th anniversary celebration was attended by Kuala Lumpur mayor Datuk Seri Ahmad Phesal Talib, KLTA president Datuk Shamsul Falak Abdul Kadir, industry stakeholders and players, and representatives of NGOs in tourism.
Incorporated on Feb 16, 1963, KLTA is the first tourism association registered in the country. Over the past five decades, KLTA has played a major role in contributing towards the development of the country's tourism industry, particularly in Kuala Lumpur. As an NGO, it has worked in partnership with the ministries, city council and public and private sectors. KLTA has more than 200 members comprising companies and organisations related to the industry.
In his speech, Shamsul applauded the efforts of all concerned in making Kuala Lumpur one of the most visited cities in the world.
"We have seen Kuala Lumpur transform itself from just a municipality in the 1960s to an international city today. With the mix of heritage and modern architecture, the city has an attractive landscape to attract both local and foreign tourists," he said.
As the main getaway to Malaysia (which registered 25.03 million tourist arrivals with total receipts of RM60.6 billion last year), Kuala Lumpur itself hosted a substantial percentage of these visitors. It is now a major tourism city destination and is the seventh most visited city and the fourth best shopping destination in the world.
The celebrations began with a video presentation by Tourism Malaysia followed by entertainment provided by Datuk Khadijah Ibrahim, David Gomez and Atilia Haron.
The highlight of the evening was the recognition awards presentation. Special recognition awards were given to entrepreneurs who have transformed the tourism landscape of Kuala Lumpur and greater KL through mega tourism development projects. Golden recognition awards were given to industry pioneers who played major roles in contributing towards the development of tourism.
The recipients of the Golden recognition awards were Sunway Group founder and chairman Tan Sri Dr Jeffrey Cheah, YTL group managing director Tan Sri Dr Francis Yeoh Sock Ping, Country Heights Holdings founder Tan Sri Lee Kim Yew, former Tourism Minister Tan Sri Sabbaruddin Chik, former Malaysia Airlines chief executive officer Tan Sri Saw Huat Lye, Low Yat Group group executive chairman Tan Sri Low Yow Chuan, former Tourism Malaysia chairman Datuk Abdullah Jonid and Royal Selangor founder and adviser Yong Poh Shi.
Back