How InvestKL helped Malaysia score big with ZALORA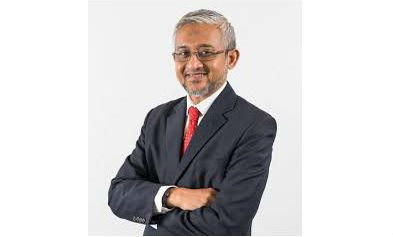 The Edge Malaysia, November 27, 2019
The digital economy is fast emerging as the new engine of growth, particularly in Southeast Asia, wehre exponential growth is still on the cards.
And as Malaysia grapples with slow growth and increasing competition for investment capital, InvestKL – an agency under the Ministry of International Trade and Industry (MITI) – showed foresight by recognising that e-commerce is a potential catalyst to spur the nation's growth.
That is why its success in attracting ZALORA to set up its regional fulfilment hub-cum-headquarters in Kuala Lumpur represents a major coup over other major cities in the region.
''We recognise that having a leading global e-commerce player here will not only bring significant investments and job creation, but also e-commerce expertise that can help grow the local talent pool,'' says InvestKL acting CEO Muhammad Azmi Zulkifli.
ZALORA is one of 78 multinational companies (MNC) that the agency had attracted to set up regional headquarters in Kuala Lumpur between 2011 and 2018. To date, the approved investments total RM11.7 billion.
InvestKL focusses on bringing in large global multinationals and unicorns to Greater KL. In 2019, it aims to bring in more companies with high-impact and high tech activities, that will bring value to the nation.
It is worth noting that its success in wooing ZALORA to Kuala Lumpur came on the back of much hard work and diligent support on InvestKL's part.
According to ZALORA, among its key challenges initially was figuring out how to draw back the Sales and Services Tax (SST) for items shipped to customers outside of Malaysia. The documentation was extensive and there was no digital drawback process.
''InvestKL worked side by side with the ZALORA team, engaging with the Royal Malaysian Customs Department and the Ministry of Finance (MoF) to explain the challenges and help obtain necessary approvals for the drawback.''
''The second big challenge for the e-fulfilment centre was to obtain a bonded warehouse licence. InvestKL supported the initiative and helped ZALORA obtain this licence, giving the company a scalable and sustainable foundation to manage the tremendous growth of the region,'' said ZALORA.
In fact, the close support and commitment demonstrated by InvestKL and other government agencies was the decisive factor for ZALORA in choosing Kuala Lumpur, apart from its geographical location, the firm says.
''InvestKL was invaluable in helping ZALORA understand the best potential set-up for the regional hub and worked with us together with the local authorities (Royal Malaysian Customs Department, MoF, Ministry of International Trade and Industry, Malaysia Digital Economy Corporation and Malaysian Investment Development Authority) to eventually find a solution to this issue, securing the longevity and sustainability of our business,'' ZALORA adds.
Then there are the strong fundamentals of Kuala Lumpur itself, which include a vibrant talent pool, quality infrastructure and high quality of life.
So, has the city lived up to ZALORA's expectations? The short answer is yes.
''Yes it has met our expectations. More importantly, the fact that Malaysian authorities have also been quite forward-looking in terms of the emerging e-commerce and trying to support e-commerce players, especially the pure play platform players like us, is a major plus,'' ZALORA adds.
Now, Kuala Lumpur and, by extension Malaysia, is reaping the rewards for InvestKL's insightful choices, especially with policies coming into place to accelerate Malaysia's digital economy.
Among others, local government bodies have a pioneering regional e-commerce in their backyard to assist in developing the local industry, tapping into best practices and industry-specific insights.
But the job is far from done for InvestKL, who has some way to go before fulfilling its mandate of 100 MNCs. ''We will continue to selectively pursue investments that will add value to our economy and fit into the Shared Prosperity Vision 2030 (SPV 2030) agenda.
''We realise that we cannot play the game of throwing money or incentives to attract MNCs, thus the value proposition must play to Kuala Lumpur's fundamental strengths,'' Azmi says.
Back