As China's economy falters, military parade offers chance to burnish image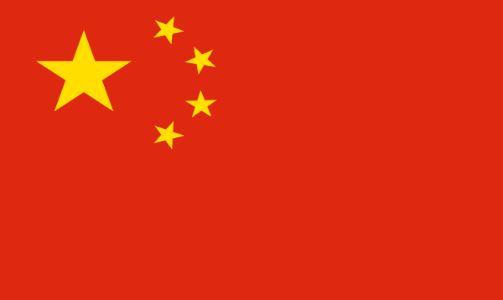 The Times of India, September 2, 2015
Few things distract an anxious nation in economic trouble quite like a jaw-dropping military parade featuring a cavalcade of gleaming high-tech weaponry, 12,000 goose-stepping soldiers and fighter jets filling the skies with synchronized plumes of candy-colored smoke.
China celebrates a new national holiday on Thursday, honoring the 70th anniversary of the end of World War II with events across the country, a three-day holiday and a martial spectacle that will rumble through the ceremonial heart of the capital. President Xi Jinping ordered up the festivities long before the latest round of economic news, but the timing could hardly be better for the Communist Party as it grapples with a slumping stock market and fears that a slowdown could spur social unrest.
The event allows Mr Xi to push a much bolder nationalist agenda just as the Chinese public is beginning to question the party's main source of legitimacy: its ability to deliver economic growth.
"As social conflicts continue to sharpen, the party needs to divert attention, and of course a parade is a good way to do that by whipping up nationalist fervor," said Zhang Lifan, a historian in Beijing.
Though billed as a commemoration of the war's end, the holiday has been carefully conceived to project Mr. Xi's vision for a "rejuvenated" China: a rising military power that will stand up to rivals — most notably Japan and its main ally, the United States. But the turn to the past has left the party open to criticism that it is manipulating the history of the war to overstate the Communist role in ending Japan's 14-year occupation of parts of China.
The guest list for the parade on Thursday is also a potential embarrassment, as the leaders of many of the nations that fought Japan or suffered Japanese aggression turned down invitations. President Vladimir V. Putin of Russia and President Park Geun-hye of South Korea will be in the viewing stands at Tiananmen Square, but top officials from the United States, Australia, Indonesia and several other countries in the region will not.
The turnout robs Mr. Xi of international prestige to make the event more credible, and suggests he may have misjudged the anxiety across Asia over rising Chinese nationalism. Washington has expressed unease with the parade's demonization of Japan, saying it would prefer that China hold a forward-looking event that promotes reconciliation and healing.
Inside China, critics have questioned Mr Xi's decision to break a tradition that calls for a military parade only once every decade to celebrate the founding of the People's Republic of China. The next anniversary, in 2019, will signal 70 years since Mao's rebels vanquished the Nationalists after a bloody civil war, and Chinese officials have not said whether they will hold another parade just four years after this one.
"Every emperor has his weakness, and Xi wants to demonstrate his might and prestige," said Hu Jia, a prominent Chinese dissident. "The parade is a chance for the Communist Party to show its gleaming knives and shiny boots so the people will submit to the fear and the charm," he added.
Perhaps the most stinging criticism has come from historians in China and abroad, who have accused the party of distorting the narrative of China's fight against Japan.
Historians generally agree that the Nationalist armies of Chiang Kai-shek, not Mao's Communist guerrillas, did the bulk of the fighting against the Japanese. The majority of the estimated three million Chinese soldiers who died from 1937 to 1945 wore the Nationalist uniform, while the Communists, nearly vanquished by Chiang at the time of Tokyo's invasion, spent most of the war rebuilding behind enemy lines and only occasionally ambushing Japanese troops.
Sometimes the party's attempts to recast history have veered into the absurd. In August, many Chinese ridiculed posters for a state-backed film about the Cairo Declaration, the 1943 statement by Allied leaders that set out the goal of defeating Japan. Chiang attended the conference with Franklin D. Roosevelt and Winston Churchill, but the posters featured an actor playing Mao.
For decades, the Communist Party portrayed their Nationalist foes as too corrupt to battle the Japanese effectively. But that narrative has shifted in recent years as China, eager to improve ties with Taiwan and deflate pro-independence sentiment on the island where Chiang and his troops fled, has acknowledged and even celebrated the Nationalists' role in fighting Japan.
"There's been a stealth rehabilitation of the Nationalists," said Rana Mitter, a professor of Chinese history at Oxford University and the author of "Forgotten Ally: China's World War II, 1937-1945," noting that wartime soap operas on the mainland now often include an honorable Nationalist officer as a stock character.
Organizers have even invited Nationalist veterans to participate in Thursday's parade, but the move has proved controversial in Taiwan. Among those planning to attend is Lien Chan, a former Taiwanese vice president who once led the Nationalist Party. Some have called his decision to go a betrayal, saying it lends credence to the Communists' self-promoting version of history.
Party propagandists frequently sidestep another crucial detail about World War II: Though Chinese troops tied down a million Japanese soldiers who might have otherwise been free to fight Allied forces in the Pacific, Tokyo's surrender is generally attributed to the American atomic bombs that destroyed Hiroshima and Nagasaki, as well as the Soviet Union's invasion of Manchuria, the northern Chinese region that was then a Japanese puppet state.
Over the decades, the party has all but ignored the anniversary of Japan's surrender aboard the U.S.S. Missouri. In fact, historians say, Mao repeatedly played down Japanese wartime atrocities, even rebuffing Tokyo's offer for reparations. Fixated on class struggle and his Nationalist nemeses on Taiwan, he was willing to let bygones be bygones partly because he was eager to court Japanese investment.
The decision to cast Japan as an unrepentant enemy of the Chinese people was made after 1989, when the party's violent suppression of student-led demonstrations in Tiananmen Square prompted a crisis of faith among the educated elite. In the years that followed, Chinese leaders introduced a patriotic education campaign that emphasized Japanese wartime atrocities and the indignities wrought by a century of foreign invasions.
Zheng Wang, director of the Center for Peace and Conflict Studies at Seton Hall University, said the ideological re-education campaign had largely succeeded in forging a national identity based on a narrative that is part myth, part trauma.
Mr Xi has taken that narrative further in promoting "the Chinese Dream," an emotional appeal for national rejuvenation and military greatness.
"The humiliation narrative is a very important part of China's identity formation, but I didn't expect President Xi to continue on the same track, as his China has already risen to be a major world power," Professor Wang said. "In fact, the current administration has been giving even more emphasis to that narrative."
Party propagandists have been in overdrive in recent months. In the run-up to the parade, the government has commissioned more than a hundred war-themed performances, and broadcasters have been ordered to fill prime-time television with period dramas that set valiant Communist troops against odious Japanese invaders.
Three months later, China will celebrate a second new holiday on Dec. 13 to memorialize Japanese atrocities in the eastern city of Nanjing, where tens of thousands of unarmed civilians were massacred over several weeks in 1937.
Some warn that the party has fanned anti-Japanese sentiment to dangerous levels.
During a recent visit to the Chinese People's Anti-Japanese War Memorial Hall, a museum on the outskirts of southern Beijing, young people voiced anger over what they described as Japan's reluctance to acknowledge its wartime behavior as others snapped selfies standing atop Japanese flags and other Imperial army relics displayed under a glass floor.
"I would shed my blood in the face of Japanese aggression," declared Feng Hao, 19, a college student from Shaanxi Province who was spending the afternoon at the museum with dozens of classmates wearing matching red Windbreakers.
Mr Hao, a journalism major, eagerly recited the details about Mao's struggle against the Japanese that dominated the museum's exhibits. But he drew a blank when asked about the episode in 1989 when Chinese troops opened fire on unarmed protesters or the famine, social chaos and three decades of economic stagnation that resulted from Mao's misguided policies.
"We don't learn that much about those things at school," he said apologetically. But then he brightened with another thought. "We mostly study ancient history," he explained. "China has a long history, and the things you mention are just a tiny portion of our past."
Back