Data-Driven Developments: Yeoh Pei Teeng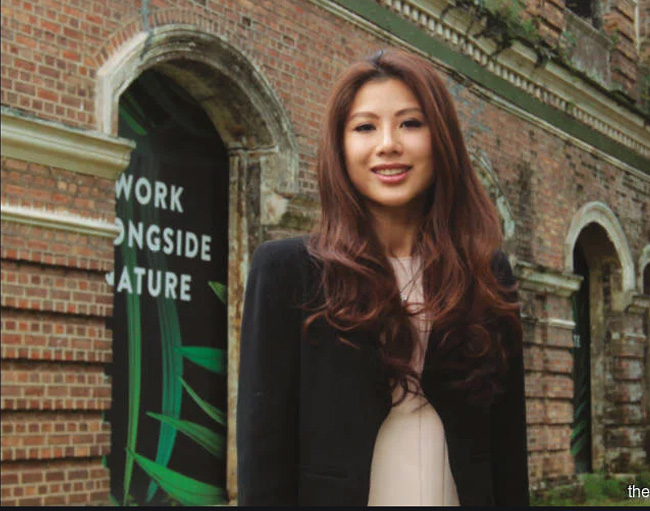 The Edge, Decmber 30, 2019
Yeoh Pei Teeng (26)
Director of YTL Land & Development Bhd
Started in 2017; Bachelor of Science in Chemistry and Management, Imperial College in London.
What is your view of the current property market?
The lacklustre performance of the overall property market is likely to continue in 2020 as prices are still undergoing a correction. The national Home Ownership Campaign 2019 had a positive impact, successfully reducing unsold units in the market. While a market correction offers the best opportunities for property purchase, issues affecting the market, such as low take-up rates and affordability amid concerns of strict bank loan restrictions and rising cost of living, continue to prevail.
There are changes in property trends and purchases with the emergence of a new generation of buyers – the millennials. They may not have a great appetite for long-term investments like property and are likely to defer home purchases due to changes in priorities, lifestyle and spending habits.
What are the issues in the property market that need addressing?
More positive measures by the government are required to stimulate the market and encourage homeownership among the younger generation, who make up about 40% of our workforce.
The millennials (born between 1981 and 1996) form the largest group of potential property buyers today and will shape the direction and future of the property industry. Developers need to deal with the expectations and property perceptions of this new generation.
Fundamentally, engagement with the millennials using digital media is effective to create awareness and develop brand attitude but not necessarily sale conversions. From this perspective, we leverage both digital and traditional marketing to a wider audience for optimum results.
What new ideas will disrupt the Malaysian property market?
Developers need to deal with cross-generational marketing as we are selling to a younger generation, many of whom are first-time homebuyers who seek guidance and support from their parents. Apart from location, key purchase considerations are aesthetic, functionality and the overall package. Millennials look for homes with open plans, spaces for hobbies and workouts, and an eco-friendly atmosphere that promotes health and well-being.
Millennials have a different attitude to property ownership. They are pioneering new trends in the property industry, such as co-working, which is disrupting the office space segment, while co-living offers a new option for the residential sector.
Also, proptech, a new technological innovation, is gaining recognition and disrupting property industries worldwide. The use of digital solutions, such as virtual reality applications, artificial intelligence, data and analytics, is catching up in Malaysia and will have a positive impact on improving efficiency and productivity in the property industry.
What do millennials want when it comes to property?
Millennials look for properties and locations that will make sound investments and which are a reflection of themselves. Their priorities are urban locations with city conveniences close to their workplace, albeit smaller residential units to match their budget. If further from the city, they prefer bigger units within transit-linked developments.
Also, they want modern architecture defined by clean lines, minimalist interiors and sustainable features; open-floor plans, courtyards and conducive workspace; efficient, fast and convenient features such as high-speed internet, energy-efficient appliances, green surroundings, communal spaces to mingle and network, and immediate neighbourhood conveniences.
What in your opinion is the outlook for the property market in 2020?
The downturn has lasted almost five years in tandem with the global economic cycle and political uncertainties. Historically, any property market is cyclical and this is predictable only to a certain degree. Cautious signs of volatility in the market will linger until prices reach a sustainable level, after which the market picks up and a new cycle begins.
Nevertheless, we see an upward trend in the residential market over the longer term due to the scarcity of land and increase in population. In any event, the residential sector is usually more resilient than the commercial sector even during times like these because there is always a ready pool of homebuyers.
YTL Land & Development Bhd has projects in Malaysia and Singapore, developed the Sandy Island Collection and Kasara, The Lake at Sentosa Cove, masterplanned the 294-acre freehold Sentul East and Sentul West with a GDV of RM1.991 billion.
Back