YTL's Spa Village Pangkor Laut Named 'Spa Of The Year' At AsiaSpa Awards 2016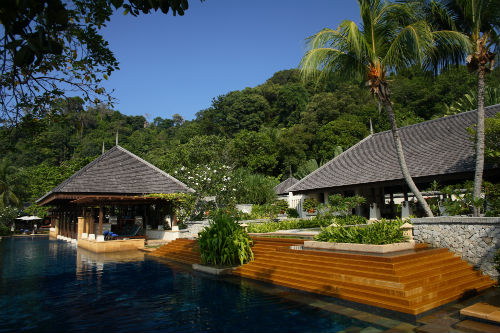 Kuala Lumpur, November 21, 2016
YTL Hotels' Spa Village brand was awarded yet another prestigious accolade at the 12th annual AsiaSpa Awards ceremony on 16 November 2016. Spa Village Pangkor Laut was named 'Spa of the Year' in the Southeast Asia and the Pacific region after being shortlisted against notable fellow nominees such as COMO Shambhala Retreat in Bali, The Spa at Mandarin Oriental in Taipei - Taiwan, Iridium Spa in The St Regis Langkawi - Malaysia, Cheval Blanc Spa in Maldives and Anantara Spa in Sri Lanka. The flagship four-acre Spa Village, located on a private island at Pangkor Laut Resort in Malaysia, is a unique retreat that extols the healing cultures of the region. The Spa Village brand across its exotic locales was also shortlisted in six other categories this year.
Located on a private island off the west coast of Malaysia, Pangkor Laut Resort offer guests unparalleled exclusivity. Only a fraction of the island's 300 acres have been developed, leaving most of its two million year-old rainforest untouched. Luxuriously appointed signature Sea and Spa Villas stand overwater, while Hill, Garden and Beach Villas nestle amidst lush gardens. Eight private Estates set on the beachfront or within the rainforest feature luxurious comforts where personal butlers and a dedicated chef serve every Estate.
"It is a great honour to be named Spa of the Year by one of the world's most prestigious spa awards in recognition of our authentic healing experiences. This accolade would not be possible without our Spa Village stars delivering consistent spa services with passion in their hearts and we thank their efforts from the bottom of ours. The team and I will continue striving for excellence," said YTL Hotels Senior Vice President of Spa Division, Chik Lai Ping.
"The Spa Village brand has experienced phenomenal growth over the years with support from the community and guests alike, especially with the opening of Spa Village Bath in The Gainsborough Bath Spa, United Kingdom in 2015 and the launch of our latest Spa Village in The Ritz-Carlton, Koh Samui next year," Chik Lai Ping continued.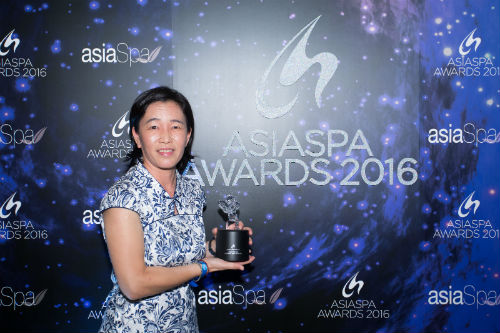 Officiated in September 2002 by the late maestro Luciano Pavarotti, the award-winning Spa Village Pangkor Laut was designed as a destination in its own right - an entire village dedicated to the spa experience; and its treatments extol the region's healing cultures. Programmes at Spa Village Pangkor Laut combine physical and spiritual health and wellbeing, and are based on one of four umbrella concepts: Rejuvenation and Longevity, Relaxation and Stress Reduction, Detoxification, and Romance. Spa Village's comprehensive approach to health will lend helpful insight to guests during their stay, as well as life-long tools for vibrant living. Anchored in the principle of honouring the healing culture of the region in which each spa resides, Spa Village is more than just a place...it is a philosophy.
The spectacular AsiaSpa Awards event held annually in Hong Kong celebrates the outstanding efforts of individuals and companies in driving the exceptional standard of spas in Asia with the prestigious accolades in 24 categories setting the benchmark for quality and innovation for spas in the region.
Spa Village Pangkor Laut has won numerous accolades for their signature spa experience, including Best Luxury Resort Spa by World Luxury Spa Awards and Best Spa Resort by CNNGo!; and awards by Harper's BAZAAR Spa Awards, Conde Nast Traveller Spa Awards, Signature Spa Experience (Best 10 in Asia), and Travel + Leisure World's Best Awards.
Back