YTL Corp To Conclude Power Plant Buyout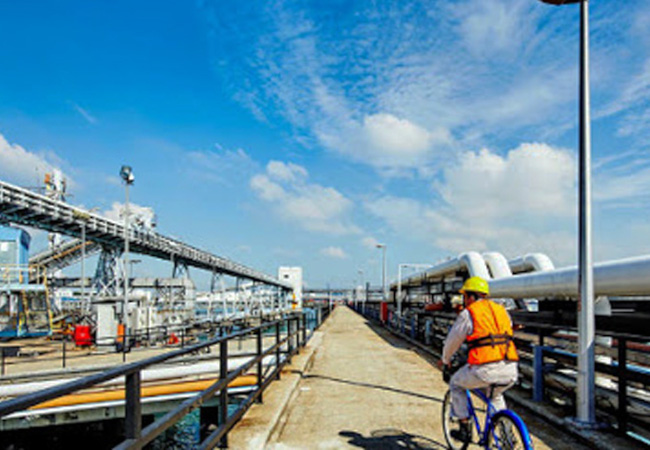 NST, Sep 1, 2020
by Sharen Kaur
YTL Corp Bhd is working towards completing its acquisition of Tuaspring Pte Ltd's power plant in Singapore for about RM1 billion and strengthening export volumes via its cement plant in Langkawi, Kedah to boost its performance.
The group's power arm, YTL Power International Bhd, announced in March its wholly-owned YTL PowerSeraya Pte Ltd was acquiring the power plant and its associated assets in Singapore for S$331.45 million.
Executive chairman Tan Sri Francis Yeoh Sock Ping is confident about the power plant's contribution upon completion of the acquisition.
YTL Corp saw mixed results in its year ended June 30, 2020, with profit going down on the back of higher revenue.
The group's pre-tax profit was down to RM430 million from RM1.03 billion a year ago, according to its Bursa Malaysia filing.
Its revenue rose 6.2 per cent to RM19.2 billion from RM18.05 billion a year ago, amid global economic challenges and the Covid19 pandemic.
Yeoh said the group's construction, cement and utilities segments recorded higher revenues.
Its long-term strategy of investing in regulated assets that provide essential services continued to operate profitably during the April-June quarter, Yeoh said.
YTL Corp's utilities division continued to serve as the cornerstone of the group's financial stability, he said.
Yeoh said the Movement Control Order (MCO), lockdowns and border closures in countries where the group operated had affected its businesses during the April-June quarter.
''With the easing of the MCO, our cement and construction businesses have returned to operation, while our hotels have started to see good recovery, particularly from domestic travellers holidaying in the country.''
The group, through YTL Hotels & Properties Sdn Bhd, owns and operated hotels in Malaysia and other countries.
For the cement business, YTL Corp had undertaken cost-cutting measures and manpower rationalisation, in addition to bolstering export volumes from the Langkawi plant, Yeoh said.
The cement group recorded an 18-month revenue of RM2.41 billion and a pre-tax loss of RM318.9 million.
The group declared share dividends of one-for-30 for YTL Corp, representing a dividend yield of about 3.3 per cent, and one-for-16 for YTL Power, for a yield of about 6.3 per cent.
Back