Single wholesale network or nothing, says YES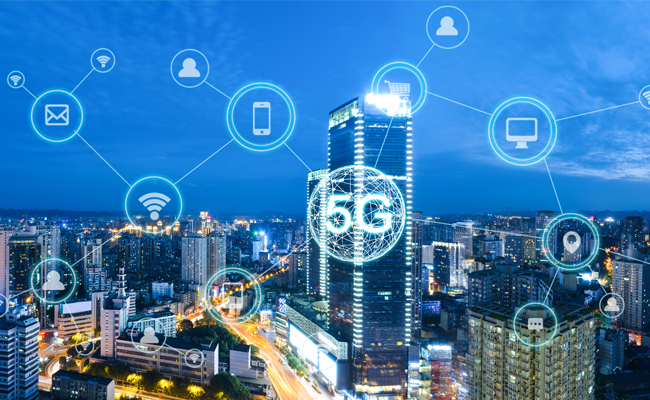 The Edge Malaysia, February 28, 2022
With all the debate on the right model for the 5G network infrastructure in Malaysia, YTL Power International Berhad (YTLP) sees the single wholesale network (SWN) as "the best thing in the country".
This is because it allows service providers to focus their resources on innovations and providing better solutions, says the utility firm, which holds a 60% stake in mobile network operator (MNO) YES.
Industry leaders have pushed back, with the CDMU (Celcom Axiata Bhd. Digi.Com Bhd, Maxis Bhd and U Mobile Bhd) announcing on Feb 18 they have submitted a proposal for a second 5G wholesale provider.
However, YTLP managing director Datuk Yeoh Seok Hong says "this does not work".
"Why do you need dual [wholesale providers]? Might as well go back to the previous model," Yeoh says in an exclusive interview with The Edge.
"It is either single or nothing. [SWN] is the cheapest [model], it is provided by the government, it is the fairest to everybody. It is as simple as that."
Under the SWN, one 5G infrastructure owned by the government through Digital Nasional Bhd (DNB) will be leased out to all MNOs.
The plan is a shift from past practices where each MNO operates on its own infrastructure, which resulted in overlaps and gaps in coverage.
The weakness of the previous model is seen in the gaps left behind upon the cessation of 3G this year, where 4G coverage often drops to E (Enhanced GPRS) even though 4G was introduced a decade ago.
Notably, the government is now spending its own funds to roll out sufficient 4G nationwide coverage under the Jendela programme to compensate for the gaps.
"Let's face the fact - Celcom wants to merge with Digi.Com, what does that mean? You are cutting down [and pooling resources]. Why is SWN so bad if you do not have to come up with more money?" Yeoh asks.
The Celcom Axiata-Digi.Com merger was announced in 2021 to address competition in the heavily penetrated market, amid capex pressures to meet consumer demand.
"Malaysia's next engine of growth will be very dependent on digital and the foundation that is driving it, and 5G will be a very important driver for that," he adds. "They (DNB) must have the determination to build it fast."
Things turning for YES
Thus far, only YTLP and Telekom Malaysia Bhd have subscribed to DNB's 5G infrastructure.
Yeoh opines that the industry view is for 5G to become a premium product relative to 4G, but says YES will go to 5G "as fast as DNB can build it."
"Our emphasis will be to invest in finding solutions and products to win this market," Yeoh says.
"We started with that [approach], where we saw the need for a solution to digitise the education system in Malaysia [through e-learning and 4G]. And we like that challenge," he adds.
For the industry, the challenge for 5G roll-out also lies in consumers' investment costs as they upgrade their devices from 4G to 5G.
"That can only be done if the cost by DNB on the network is cheap enough for [players] to be able to come up with plans that can finance the public with devices," says Yeoh.
Yeoh also brushes off concers about the potential change in the roll-out model, with the Ministry of Communications and Multimedia and the Ministry of Finance slated to present a Cabinet paper on the nationwide 5G roll-out.
"As far as we are concerned, we have a deal with DNB. Unless it changes, there is no change in our mind," he says.
The telco division was a key drag on YTLP's performance over the years. Up until a year and a half ago, YES's pure 4G network had been absent of a low-end spectrum, which Yeoh says influences the quality of its line coverage.
Operationally, the situation has improved - YES now covers 90% of the population, and was the third best MNO in terms of average download throughput and average latency in 2020, according to the Malaysian Communications and Multimedia Commission (MCMC).
It is also not affected by the 3G retirement as it does not have legacy 2G/3G networks.
YES's reported subscriber base stands at 2.36 million, as it helped equip 800,000 subscribers with gadgets and internet connectivity under the Prihatin programme during the Covid-19 lockdowns. Will they remain on the network?
"Now, people are beginning to feel that the YES network covers quite well. It is a national network, not a sporadic network like it used to be. So the next thing is marketing and innovating our products," says Yeoh.
One example is free 5G SIM cards provided for clients to test the network until end-March, which Yeoh says the take-up has been "fantastic".
"We've got a few things up our sleeves. Hopefully, we can come up with something and this is a beginning of a change in understanding what YES is all about," Yeoh adds.
Back