Cameron Highlands Resort voted one of the Eleven Best Hotel Piano Lounges In The World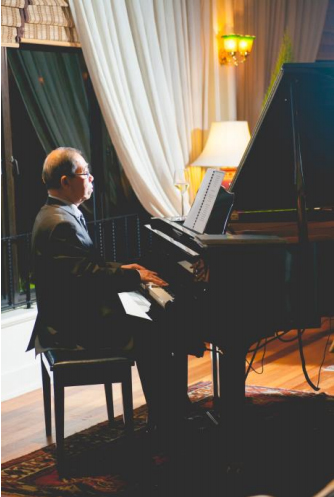 Kuala Lumpur - 7 December 2015
Situated amidst tea plantations and rolling hills, the melodious tinkling of ivory keys played by resident pianist, Steven Oswald or fondly nicknamed as Uncle Steven, sets the tone every evening at Cameron Highlands Resort. Recently listed as One of the Eleven Best Hotel Piano Lounges in the World by Travel + Leisure, this tropical colonial hideaway stands tall among the likes of Four Seasons Gresham Palace in Budapest, The Carlyle – a Rosewood Hotel in New York City, Le Bristol in Paris and Belmond Grand Hotel Europe in Saint Petersburg.
Hailing from Penang, Uncle Steven is a self-taught pianist who performed casually at various venues before permanently settling in April 2006 to serenade guests enjoying post-dinner cocktails at the Jim Thompson Tea Room and Highlands Bar in Cameron Highlands Resort. Uncle Steven's musical repertoire ranges from classic to modern contemporary songs and never fails to share his favourite tune, Misty by Johnny Mathis, in elegant surroundings decorated with wicker chairs, warm timber flooring and a crackling fireplace, embodying the old-world charm and gentility of a colonial plantation lifestyle from a bygone era.
The Jim Thompson Tea Room is named after the famous American architect who helped revitalise the Thai silk and textile industry. Previously a CIA member, his legend lives on after his mysterious disappearance during an afternoon walk on Easter Sunday in 1967 in Cameron Highlands. The tea room serves lunch and is hugely popular for their time honoured ritual of English Afternoon Tea where oven-fresh pastries, delicate finger sandwiches, home-made scones, clotted cream, strawberry jam and plump, locally gown strawberries are complemented with a selection of speciality teas from Cameron Highlands. Guests can also enjoy the extensive selection of whiskies, cocktails and choice of beverages while playing a snooker game at the adjacent Highlands Bar.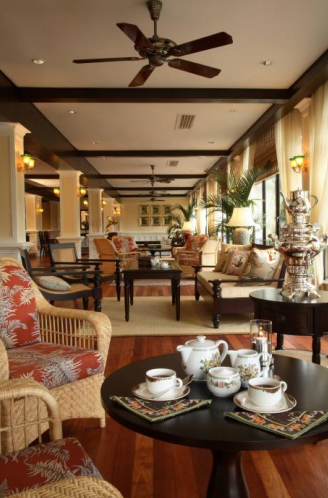 Back