Destination Borneo: Hot off the press from Travel + Leisure as one of 2016 Best Places To Travel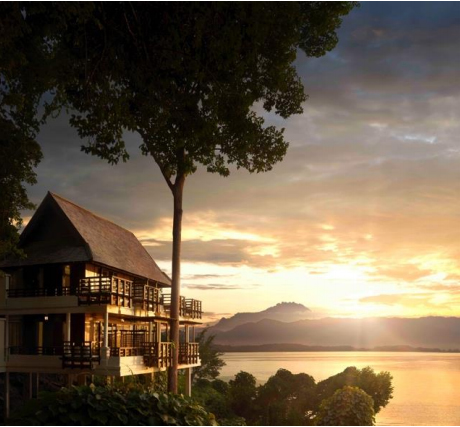 Kuala Lumpur – 8 December 2015
Travel + Leisure has released their annual review of the best places to travel in 2016 with Borneo on their radar and a special shout-out to Gaya Island Resort. The resort is a gem situated within a protected marine park comprising of elegant hillside villas nestled into the lush rainforest with panoramic sea views and a stunning outline of Mount Kinabalu on the horizon. More than just a picturesque beachfront resort, Gaya Island Resort is a destination in its own right offering discoveries, authentic experiences and a sense of intimacy with the natural world offering an escape that is distinctively Borneo.
Set on Pulau Gaya, the largest island within the Tunku Abdul Rahman Marine Park, Gaya Island Resort offers easy accessibility from Kota Kinabalu to discover Borneo's diverse experiences right at its doorstep: private beaches, a house reef, amazing dive sites, and a tropical rainforest. Seamlessly integrated within the mangroves is Spa Village Gaya Island, offering spa programmes that reflect the region's ancient healing practices and seeks to restore balance to alleviate modern stresses.
Conservation initiatives led by the resort's Resident Marine Biologist, Scott Mayback, include turtle rescue, rehabilitation and release, coral planting and rehabilitation, and educational outreach programmes to preserve a healthy ecological environment through Gaya Island Resort Marine Centre, located 5-minutes boat ride away on the private beach, Tavajun Bay.
Resident Naturalist, Justin Juhun, is equally passionate on habitat conservation efforts, championing the preservation of flora and fauna, and wildlife that are fast facing extinction while curating unique nature offerings, including the aptly named experience, 7 Wonders of Gaya. The latest experience features signature encounters with a focus on the endangered proboscis monkeys that shares its island home with the resort, wildlife sightings, a mangrove kayak tour, rare flora and fauna, and educational programmes through the Wildlife Discovery Centre.
In anticipation of the robust interest in Borneo, Gaya Island Resort's website now sports a reinvigorated design offering easy access to essential information and resources. Among some of the website's new features are sections on Signature & Crafted Experiences, Events & Celebrations, an Instagram feed and international media coverage. Designed to host dynamic content, the website will continuously evolve over time to encourage frequent visitations and online bookings.
An attractive long stay offer is also available on www.gayaislandresort.com in celebration of Borneo being listed as one of the best places to travel in 2016. Starting from MYR3,150 nett per double occupancy villa for five (5) nights stay, the package rate includes a return scheduled speedboat transfer between the resort and Jesselton Point Ferry Terminal with an additional one (1) return speedboat transfer during stay for a day trip in Kota Kinabalu, daily breakfast for each night of stay, a guided nature walk with the Resident Naturalist, a Gaya Snorkelling Exploration with the Resident Marine Biologist and a Mangrove Kayak Excursion. Booking period begins from now until 19 February 2016 for travel periods from 6 January until 23 December 2016.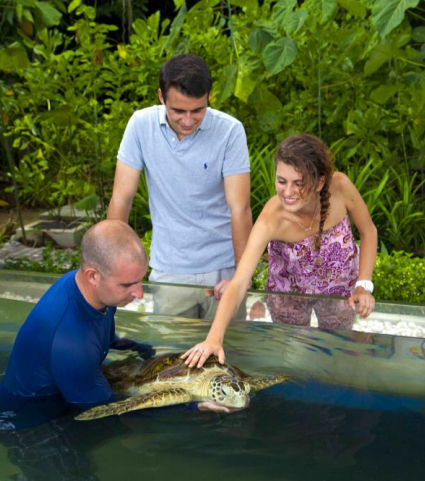 About Gaya Island Resort
Situated on Pulau Gaya within the Tunku Abdul Rahman Marine Park in Borneo, Gaya Island Resort is a natural sanctuary nestled in the hillside of an ancient rainforest. The 121 villas respect Sabahan elements and blend harmoniously with the natural environment while interiors are designed with a contemporary elegance. Integrated within the mangroves is Spa Village Gaya Island, offering programmes that reflect the region's healing practices, from the specialised rice scrubs and masques of the Kadazandusun to the age-old practices of the Bajau sea nomads. Discoveries and authentic experiences with nature all prevail across the YTL Luxury Resort's land and seascape, offering travellers an escape that is distinctively Borneo. www.gayaislandresort.com
Back