YTL's Shorefront Penang final release sold out in record time at record prices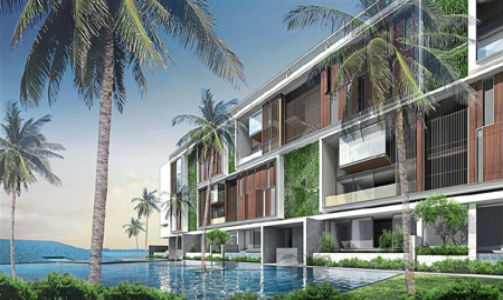 YTL Community, May 16, 2015
The final release of Shorefront by YTL Land registered another sell-out over the weekend, mirroring the overwhelming success of its first release earlier in February this year. The last block was 100% sold within two hours of sale.
The last block of Shorefront comprises 45 units with sizes ranging from 1,400 sq ft to 2,600 sq ft. Prices start from RM1,300.00 per sq ft to a record high of RM2,100.00 per sq ft. The pick of the crop are limited premium units with a direct sea frontage that open up to inspiring, breathtaking ocean views. Prices start from RM3.6 million for these highly-coveted units.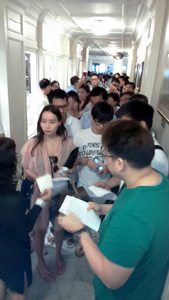 "At RM2,100.00 per sq ft, this is a new record price for the upmarket luxury lifestyle segment in Penang. This new benchmark reflects a strong demand for quality homes in a premium location, and is a very positive sign for the market which had been slowing down under a subdued economic climate. This is also fantastic news for Penang which has always been highly favoured as an investment destination among discerning investors and high net worth individuals," said Dato' Yeoh Seok Kian, Executive Director of YTL Land & Development Berhad.
By 5.30 am, a queue had already started to form outside the sales gallery - comprising repeat purchasers, registrants who missed out on the first release, and those eyeing this last block. Noting the urgency of this final opportunity, purchasers flew in all the way from Bangkok, Hong Kong and Singapore to personally select their units. According to bankers present during the first and final release, Penang has not seen queues like this in the last few years.
"It's amazing to witness the way the market responded to our Shorefront project, a niche upmarket, low rise and low density development right in the heart of George Town and neighbouring the historic E&O Hotel. We strongly believe in innovation and invested heavily in our concept and design to compliment Shorefront's unrivalled location - a landmark seafront address within this unique heritage zone in Penang's capital city. Having come this far, we are truly encouraged by the new benchmarks set today and the strong support of our purchasers. We thank each of them for believing in our YTL brand promise," added Dato' Yeoh.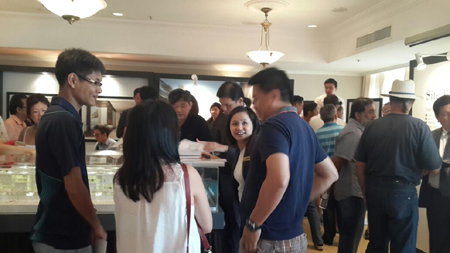 Shorefront provides purchasers and investors alike with a rare and exceptional opportunity to live a luxury lifestyle in one of George Town's last seafront locations. Construction activities have achieved 35% completion, and completion is slated for 2017.
Back