My House In Niseko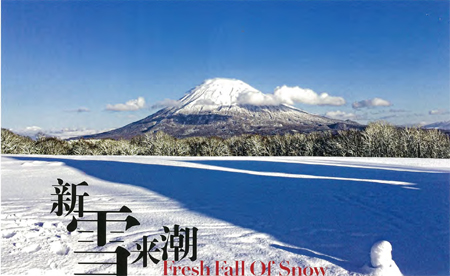 ZbBz, March 2015
Covered in a thick blanket of powdery snow nearly half the year, often with not a soul in sight against the pristine mountain landscape, Niseko seems an unlikely place for a young Singaporean couple to set up home. But that is exactly what bicycle designer Shaun Quah and his wife Jacinta Sonja Neoh did. After a visit to Hokkaido, the northernmost island of Japan, they fell in love with the powder, serenity, local culture and people, and decided to move there.
Thanks to the affordable cost of living, the 30-somethings were able to buy a house and two cars, while the internet lends continuity to their work. Quah, a bicycle designer for Singapore brand Vanguard, and Neoh, a former design editor who also does consultancy work with real-estate companies in Japan, moved there two years ago.
"It's vast, tranquil, clean and it's got all the first-world amenities," says Quah. "I like that when you turn on the faucet, you get drinking water as clean as the spring water." Noah adds: "I guess it is a sabbatical from life. One of the things I like best about Niseko is the sense of purity that I feel on many levels. Niseko is where you can simply be – and feel alive."
Niseko is the world's second snowiest resort (the snowiest is Mount Baker in Washington) and among the top three powder destinations in the world. The quality of snow is considered the best in the Japan, with a consistent snowfall of light and dry powder of an average of 16m per season. Niseko enjoyed 3.3m of snowfall in February alone. This keeps snow-sport lovers happy every day of the ski season.
Mid-winter temperatures in Niseko range from -25 deg C to 0 deg C, averaging around -5 deg C at the bottom of the mountain and -15 deg C on top. In summer, it is a comfortable and dry 21 deg C.
Located just 120km away or a two-hour coach ride from Sapporo city, Niseko is easily accessed from Singapore, via a flight to Tokyo and a domestic flight to Sapporo Chitose airport.
"Singaporeans are pretty familiar with Hokkaido," says Paul Haggart, tourism strategy and promotion section manager at the Niseko Town Council. "They used to travel here in summer. It's not until fairly recently that you see Singaporeans coming for the snow."
Indeed, from ramen eateries to crab restaurants, pastry cafes to Michelin-starred restaurants, Niseko has so much to offer food-loving Singaporeans, as Hokkaido is famous for its seafood and the quality of its milk. The restaurant scene is also stellar; Yuichi Kamimura, who trained at Sydney's Tetsuya's for five years before striking out on with his eponymous Kamimura (www.kamimura-niseko.com), has picked up a Michelin star, along with the contemporary Asperges (hanazononiseko.com/en/asperges) and Maccarina (www.maccarina.co.jp).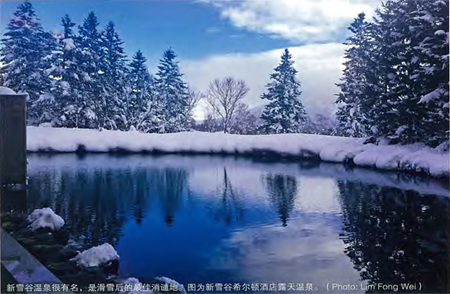 From December to March, Kamimura is fully booked every night. That a village less than one-third the size of Singapore can house three Michelin restaurants tells you something about the attention that Niseko is getting.
Haggart adds: "The village provides opportunities for professionals to build connections because you could very well be sitting next to some big shot in business or entertainment when you're out at a restaurant or bar. These people aren't golfing anymore, they're skiing."
Likewise, Niseko mayor Kenya Katayama has noticed a change in the village's visitor profile over the last three decades. He notes three main waves of change: In the 1980s, the Japanese flocked there after a popular ski-themed romance movie Take Me Out To The Snowland was filmed there, showcasing its exquisite beauty and the thrills of skiing.
About 10 years ago, Australians looking for a good ski experience "discovered" Niseko, which led to a second wave of tourism.
Asian tourists from Hong Kong and Singapore are responsible for the third wave of tourism and investment that Niseko is now experiencing, notes the mayor.
Singaporeans are not just holidaying here; they are buying up land and property. Grant Mitchell, representative director at real estate agency Niseko Property, says: "Singaporeans have become the largest land owners here. They've snapped up all the best plots first and then they decide what to do with the land later. (Singapore businessman) Ong Beng Seng and family have bought a massive parcel of land. It may be because Singaporeans are wealthier now, but the increasing number of property buyers from Singapore looking outward may also have to do with the new restrictions (regarding property ownership) back home."
Some people buy land, others buy houses. For instance, The Orchards, a new compound of luxury Alpine houses, has almost been completely bought by Singaporeans. According to Stuart Cady, manager of Midori no Ki which is developing and managing the compound and other similar developments in Niseko, there are three categories of buyers here.
First, there are the pure investors who are looking for rentals and returns. Then, there are the buyers of second homes that double as holiday accommodation when they visit Niseko to ski. Finally, there are the buyers who want accommodation with returns, which can work out to be 4 to 5 per cent if the home is rented out 80 nights a year.
One such Singaporean homeowner is Carolyn Teo, co-founder of creative agency Kinetic, who bought a three-storey, 2,400 sq ft plot of land. "Thanks to the strong Singapore dollar, the price we paid for our house here would not even get us a flat in Bishan. We love Japan and my daughters have fallen in love with the kawaii culture here. As we found ourselves here more and more frequently, we eventually decided to buy a house here."
Teo and her husband named the house Shimai, Japanese for "sisters", because it was bought for their two daughters Kyra and Vera, born seven years apart. They fly to Nisako during the June and December school holidays, staying 10 to 14 days each time. In winter, they ski, while in summer, they drive around to go cherry-picking and see the seas of lavender flowers.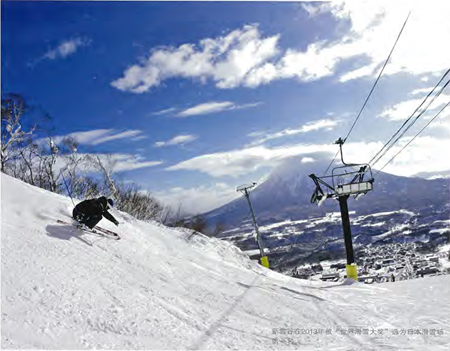 The house is rented out when the family is not there. During peak season, the house can fetch 80 thousand yen (S$880) per night. "We are not looking to make money and we'd be very happy if it could just cover all our holiday expenses," Teo says.
Other Singaporeans in Niseko are there for business.
The main resort areas are in Hirafu, Hanazono, Annupuri and Niseko Village. The M Hotel is in Hirafu and is an independent 36-room hotel set up by Singaporean entrepreneurs, including Peter Neo, its 55-year-old general manager. He tells ZbBz: "My brother-in-law heard from a friend from Hawaii that Niseko is an unpolished gem worth checking out. When we came here six years ago, it wasn't entirely developed. We bought a small house here and we spent half a year to create the hotel you see today."
Although they lost a lot of money that first year, they persevered and now, the hotel boasts a 90 per cent occupancy rate in winter, even without advertising.
With the flourishing of real estate investment and tourism in Niseko, mayor Katayama says environmental and other safeguards need to be stepped up. "Telecommunications companies wanted to build base stations to enhance cellphone signals, but we had to turn them down in order to preserve the scenery here," he says.
Long Shiau Wee, the CEO of YTL Corporation which is the main hospitality developer in Niseko Village, says her company collaborated closely with the local government for the launch of The Village mall.
For every tree it cut down, it had to plant 10 more on the surrounding land. There are also height restrictions and buildings have to be painted in beige or light colours.
Long says: "We are glad to comply with all of the requirements because in the end, it really is the nature that people are here for."
Katayama adds: "We are not going to rush into anything. We're building for the future. Environmental protection and tourism development are not mutually exclusive. People come to Niseko for its clean water, fresh food, safe environment and natural views. If we preserve these four elements, more and more tourists will come. I hope that 100 or 200 years from now, Niseko will still be a pure and pristine land in the minds of people."
Back