White season 2015 kickstarts with another 'World's Best Ski Resort' award for YTL Hotels' Niseko Village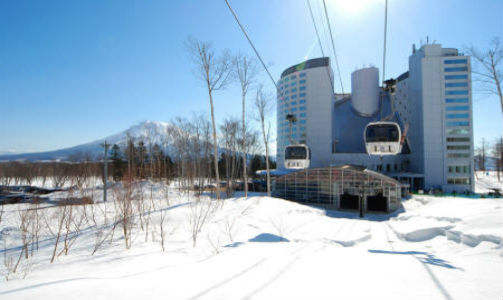 Hokkaido, Japan – November 2014
As the year draws to a close, avid skiers, snowboarders and snow-enthusiasts gear up to celebrate the arrival of white season at Japan's powder mecca– Niseko Village, Hokkaido. This comes alongside the triumphant announcement of Niseko United's win as Best Ski Resort in Japan by World Ski Awards 2014 for the second consecutive year. The award was presented in Kitzbühel, Austria before international ski tourism industry's key decision makers and other distinguished nominees at a spectacular gala ceremony on 22nd November 2014.
Part of the four ski resorts that flank Mount Annupuri and form the collective Niseko United, Niseko Village is also further enhanced with YTL Hotels' newest development, the Kasara Niseko Village Townhouse, as well as new dining and retail experiences within the heart of Niseko Village this season. Officially launching on 5th December, these townhouses represent the maiden offering of Kasara, promising authentic and unforgettable experiences in exotic locations across the globe. The townhouses are further complemented by contemporary shopping and dining concepts, located just moments from Niseko Village's award-winning hotels, residences and lifts. The village is inspired by traditional Japanese machiya architecture with its unmistakable sliding screens, wooden lattice façades and walkways lit by lanterns. Here, locally sourced world-class cuisine at Yang Shu Ten, après ski drinks and Hokkaido seafood at Crab Shack, and live entertainment and Southeast Asian tapas at Two Sticks come together to enhance Niseko Village's experience.
Meanwhile, The Green Leaf Niseko Village is heading into its fifth successful season. The 200-room hotel features an exquisite balance of traditional and contemporary styles, perfect for the modern day traveler. From the natural outdoor onsen to the stylish fireplace, the deep leather chesterfields to the ubiquitous Japanese vending machines on each floor, guests may revel in the cultural relevance delivered with a twist.
The ski-in, ski-out facilities mean the mountain is immediately accessible, and The Green Leaf Base Camp offers snow sports services for every level of skier; from lift passes, ski and snowboard equipment rental, to lessons and activities such as Snowmobile Adventures, First Tracks Cat Skiing and Snow Rafting.
One of the most interesting aspects of the Japanese ski experience is the onsen ritual after. Guests join in a bathing tradition that spans centuries, where each person first undresses in a communal dressing room, thoroughly washes and scrubs in separate stalls, then slips into the serene onsen, which at The Green Leaf is the outdoor rock pool filled by a natural volcanic hot spring, overlooking the snow-blanketed boughs of the alpine forest. Alternatively, there is also a spotless indoor bath. If the onsen doesn't appeal, sink into a deep shiatsu massage at The Green Leaf Spa for complete therapeutic relaxation.
The Green Leaf Niseko Village reopens for the 2014/2015 winter season on December 1, 2014. Rates for a double room begin at JPY 20,000 and are bookable through YTL Travel Centre (email travelcentre@ytlhotels.com.my or call +603 2783 1000). To peruse or all-inclusive packages suited to beginner or intermediate skiers, singles, couples, or families, visit The Green Leaf Hotel Niseko Village website at niseko-village.com. Meanwhile, Kasara Niseko Village Townhouse is already taking short and long-term bookings for the 2014/15 winter season, beginning at USD1,400 per night for a three-bedroom townhouse. These residences will also be available for exclusive preview and immediate ownership.
Back