Beyond Sleighbells and Santas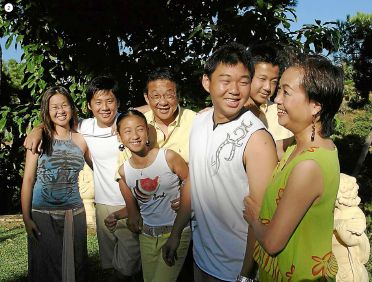 The Star's Life Inspired, 22-28 December 2013
Life Inspired talks to a Christian business leader on how his Christmas journey is a lifelong quest.
One day before his annual three-week Christmas break with his children, YTL group managing director Tan Sri Francis Yeoh is relaxed and jolly, yet wistful too. The winter and summer holidays were planned with his late wife, Puan Sri Rosaline Yeoh, before the children were born and remained a tradition that he continued after her death from cancer in August 2006.
"There is no such thing as working to the extent that you neglect your family. It's the first thing God teaches. We agreed that in our early days that we would take time for getaways that involves sport," says Yeoh when we meet for a coffee at his Kuala Lumpur office.
"Rosaline was quite afraid of skiing and I had to gently push her down the slope! In summer we'd go somewhere else, always planning around the children's school term. I also spend every weekend with my children. That way, they grow up knowing me. But on Fridays, it was only with the wife – and we mustn't talk about business or the children although it was a little difficult during the first six weeks.
"But it was important, because sometimes, we forget why we married each other. God says in the Bible that Jesus is the groom and the church is the bride. This reminds us of the wonder when couples see each other for the first time as bridge and groom and that should continue throughout marriage."
Nowadays the family holidays are just two weeks as Yeoh's five children, Ruth, Jacob, Joseph, Joshua and Rebekah are grownups with their own careers and plans.
"They are busier than me!" Yeoh says laughing. "But that's God's planning. As parents and stewards we have done our job and we must let go."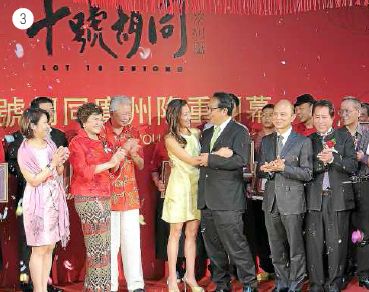 Yeoh is well known not only as head of one of Malaysia's most successful family businesses, but also for his uncompromising stand on his Christian values in every aspect. Yeoh had decided to become a Christian when he was 16. He was the first in his family to do so, eventually leading the rest of the family too.
"The Christian markers along our journeys are important but to summarize them takes away the countless little things from the whole tapestry," he says.
"When we walk with Christ, it's a long journey. There are a trillion miracles in our lives. It's difficult to place one marker over the other, as each has led me nearer to God. And that doesn't mean I am more holy, but being more aware of my sins and being humble and less judgmental of others. God is so glorious I am more conscious of my own inadequacies.
In that way, I am able to bear the nine fruits of the spirit – love, joy, peace, patience, kindness, goodness, faithfulness, gentleness and self-control. When I love God with all my heart and soul the only is it possible for me to love my neighbours.
"Yes, I do have more of such fruits than I did at 16 but I am not perfect and I never stop repenting. My journey is a combination of countless tests and failures and getting up again. I am but a pencil that God uses."
To many, YTL's successes are stroke of luck and brilliant business decisions. But to Yeoh, they were due to the faith of only taking on business ventures that would not bring harm to man or nature.
For example, Yeoh explains, providing power is about 'bringing light to darkness' while 'Jesus is living water' hence YTL's decision to venture into the water business. And of course, the hospitality industry is about service.
During the recent opening of Lot 10 Hutong in the land of his forefathers in Guangzhou, earnest prayers for divine flavor filled the place early in the morning. Yeoh had invited a Taiwanese pastor to bless the new premises, as he'd done so in every new business opening. He also knew each of the hawkers by name where they were invited to be prayed for.
But can faith in the intangible spiritual aspects of life exist with work and business?
"Every marker in my life has God's fingerprint" Yeoh says.
"I am not going to claim any kind of accolades given to me. I have worked hard and had faith but I totally do not believe that wealth is mine at all, rather it's God's blessing by putting together events and situations between the right people with the right ideas at the right time.
"We are commanded to be the salt and light of the world and not hide and apologize. I hope that we are a reasonable company with a culture of good leader who are not corrupted. Our companies awards we receive year after year speak a great deal. I also love the transparency afforded by social media today, as there can be no cover ups in any area."
Much has been written about Yeoh's portfolio of investments but to him, material wealth is temporal.
"I can't carry it to my grave," he says.
"We live in a world that only wants to know our age and how much we are worth. Look at Forbes' annual lists. It would be far more interesting if we are also measured by our character, morals, ethics, and consistency in business."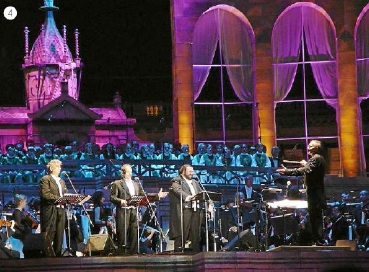 Yeoh recalls the YTL concert of Celebration on Aug 7, 2003 when the Three Tenors delivered a spectacular performance to an audience of 12,000 in Bath, the United Kingdom.
Yeoh had specifically asked for his favourite hymn It Is Well With My Soul to be sung. He'd wanted to pay a tribute to its American composer Horatio Spafford, who'd written the hymn in 1873 alone in his ship cabin after receiving news of the death of his four daughters.
"God's words in Isaiah gave him peace, hence he wrote, "When peace, like a river attendeth my way, When sorrows like sea billows roll; whatever my lot, thou has thought me to say, It is well, It is well with my soul."
"I wanted to thank the Spafford family for being such a God-fearing family that has inspired so many people through their lives. I was delighted to track down the Spafford's descendants in America but they were unable to attend. But amazingly, one cousin Lady Djemila Cope lived in Bath and she was happy to represent the family!" says Yeoh.
He adds quietly, "I didn't realize God was gently preparing me for my wife to go to heaven. It is devastating to lose a wife whom I love and treasure so much and cannot live without. She was such a big part of my life. If God isn't real or trustworthy, I wouldn't be here where I am today. I am still coherent and in one piece because that hole in my heart could only be filled with God, not another person.
"Life is very real. We can talk about God's glory but sometimes when tragedies happen and we suffer, is it still well with my soul?"
Yeoh added that he still misses his wife especially during his eldest son Jacob's wedding last weekend.
"My children, nieces and nephews have gone on to very competitive universities like Oxford and Cambridge on their own accord. Some of them are geniuses. But you will see much humility this fourth generation of Yeohs because there were raised on a strong foundation on God. We can't lie to our children, they know us inside out and see our example. And they understand that as much has been given, much is expected.
"But that will be their own journey."
Back