The Green Leaf Niseko Village approaches white season with a sense of celebration as World Ski Awards names Niseko United 'Best Ski Resort in Japan'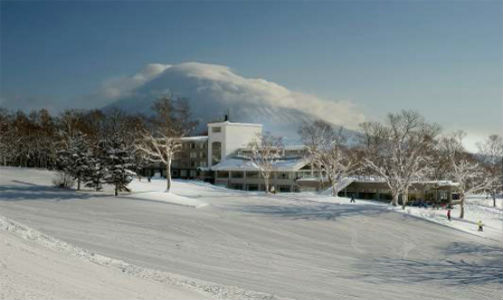 Hokkaido, Japan – November 2013
As it gears up to open for white season on 1 December, YTL Hotels' ultracool ski-in, ski-out The Green Leaf Niseko Village is triumphant to be a part of Niseko United. The collective form of the four ski resorts of Niseko Annupuri, Niseko Village, Hanazono and Grand Hirafu which flank Mount Annupuri, Niseko United was named 'Best Ski Resort in Japan' by the inaugural World Ski Awards in a glitzy awards ceremony held over the weekend of 15-17 November in Kitzbühel, Austria.
This acknowledgement lends affirmation to a secret ski enthusiasts have known and kept for the past decade - that when it comes to an all-encompassing snow sports experience comprising of perfect powder, low-altitude, variety of activities and affordability, Niseko United ticks all the right boxes.
Located at the heart of Niseko United, The Green Leaf Niseko Village is heading into its fourth season since the award-winning, New York-based firm Champalimaud Design revamped it. The 200-room hotel features an exquisite balance of traditional and contemporary, perfect for the modern day traveller. From the natural outdoor onsen to the stylish fireplace, the deep leather chesterfields to the ubiquitous Japanese vending machines on each floor, guests may revel in the cultural relevance delivered with a twist.
Guests may wander the hotel and stay connected on complimentary WiFi, unbound by passwords. Rooms are comfortable and practical, equipped with ensuite bathrooms, flatscreen TVs and large windows that highlight and communicate the breathtaking scenery that surrounds. This is echoed by the artwork of renowned Japanese artists Sochiro Tomioka and Emi Shiratori which are displayed throughout the hotel.
The ski-in, ski-out facilities means the mountain is immediately accessible, and The Green Leaf Base Camp offers snow sports services for every level of skier; from mountain passes, ski and snowboard equipment rental, to lessons and activities such as Snowmobile Adventures, Cat Skiing and Snow Rafting.
Dining here is a joy, from contemporary Western and Japanese all-day dining at Goshiki, to warm mulled wine après ski drinks at Tomioka White. Guests may also head 5-minutes down the road to The Crab Shack to partake in a belly-warming feast featuring steaming nabe hotpot and Hokkaido's renowned snow crabs and hairy crabs.
One of the most interesting aspects of the Japanese ski experience is also the onsen ritual after. Guests join in a bathing tradition that spans centuries, where each person first undresses in a communal dressing room, thoroughly washes and scrubs in separate stalls, then slips into the serene onsen, which at The Green Leaf is the outdoor rock pool filled by a natural volcanic hot spring, overlooking the snow-blanketed boughs of the alpine forest. Alternatively, there is also a spotless indoor bath. If the onsen doesn't appeal, sink into a deep shiatsu massage at the Green Leaf Spa for complete therapeutic relaxation.
For further exploration, an hourly shuttle takes guests to the Hilton Niseko Village, also ferrying guests to the neigbouring towns of Hirafu and Kutchan, allowing the opportunity to shop and sample the laidback mountain nightlife. Private taxis and airport coaches are easily arranged from Hokkaido's New Chitose Airport and many Asian carriers such as Thai Airways, Cathay Pacific and Trans Asia fly direct to Hokkaido from major Asian cities.
The Green Leaf Niseko Village reopens for the 2013/2014 winter season on December 1, 2013. Rates for a double room begin at JPY 20,000 and are bookable through YTL Travel Centre (email travelcentre@ytlhotels.com.my or call +603 2783 1000). To peruse or all-inclusive packages suited to beginner or intermediate skiers, singles, couples, or families, visit The Green Leaf Hotel Niseko Village website.
Back