Regal weekend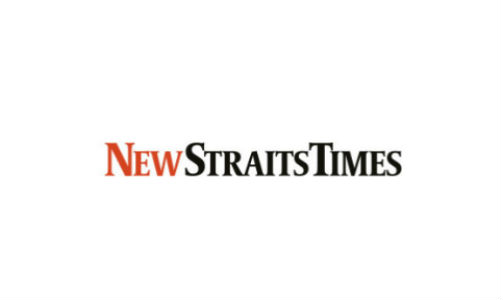 NST, September 5, 2013
As befitting its name, a stay at The Majestic is a magnificent experience, writes Intan Maizura Ahmad Kamal
OOH, The Majestic... even the name alone is enough to evoke a sense of regal anticipation. It's a grand dame in KL hotelscape, and an icon of Malaya's boom years leading to World War 2, so a stay at The Majestic Hotel KL will surely be something special. There's nothing like stepping into the past and into the folds of all that history.
Its colonial heritage hits you as soon as you step out of your modern "carriage" and head for the entrance. A doorman, complete with white colonial uniform, knee high socks and a rather fetching pith helmet perched on his head, opens the door for you and inside the lobby, there are handsomely-attired workers waiting to greet you and attend to your every need.
The hotel is divided into two wings — the nostalgic Majestic wing, which has a more classic appeal and the contemporary Tower Wing, the retro alternative. I'm staying in a suite in the latter.
Much as I've been dreaming of descending the winding wooden staircase of the colonial-inspired wing, a vision in my flowing evening dress and looking refreshed after a languid afternoon cocooned in my luxurious suite, I am secretly happy to be "descending" to the magnificent lobby in the modern lift of the modern annexe wing.
While a weekend in the Majestic wing, with its meticulously restored neo-classical details and old world elegance sounded like an absolutely divine proposition, the thought of all that solemn tranquillity niggles me so. A city girl at heart, my imagination can't help but run riot with thoughts of things that could go bump in the night! The bustle of the Tower Wing, with its modern comforts and design, suddenly became as appealing as a mug of hot cocoa.
LUXURIOUS ABODE
That's it. There's no way you'll want to leave your room once you see the four-poster bed in the middle of your suite, towering like a throne just waiting to be slept in. Plush bedding and plump pillows... a wonderful proposition for an afternoon of doing nothing but curling up with a book. There's a wonderful view of the KL skyline that you can enjoy from the sofa-cum-lounger just by the window. The colour palette — a blend of neutral tones and darker hues — offers a relaxing albeit sophisticated feel to the room.
I particularly love the huge bathroom that comes complete with a free standing bathtub with wall-mounted TV facing the tub, separate rain shower and dual vanities — no more jostling with anyone for counter space. The bathroom is enclosed within a glass sanctuary — fun if you don't mind frolicking in the tub with eyes looking in. Now this part takes a little getting used to... especially when sharing a room and you're trying to do your morning "business" in the toilet.
ATTRACTIONS
With an "old" wing and a "new" wing to explore, it's a delight to lose yourself in the hotel's belly. Of much fascination for me in the Tower Wing is the somewhat hidden Screening Room, a unique venue where you can watch black and white movies from the 1930s in complete privacy, seated in comfortable leather reclining cinema chairs. No one will know you're here as it's tucked away in a secluded corner under the Smoke House, the Majestic's lounge and bar.
I love orchids, so it's not surprising that the orchid conservatory, located between the two wings and housing the stunning local Phalaenopsis, is another of my favourite parts of the hotel. This beautiful floral haven is the ideal place to enjoy elegant English afternoon tea with friends and family.
Something else not to be missed is an indulgent session at the Majestic Spa. With its art deco style of Scottish architect and designer Charles Rennie Macintosh's Willow Tearooms, it really does offer something different, including the intriguingly named Queen Victoria's Lavender and English Afternoon Tea.
FAST FACTS
Hotel
The Majestic Hotel Kuala Lumpur.
5 Jalan Sultan Hishamuddin, KL
Tel: (03) 2785 8000
Website: www.majestickl.com
Getting There
Located across the road from the old KTM railway station on the historical mile of Jalan Sultan Hishamuddin
Main Attraction
The vibe — old world coupled with retro — makes The Majestic an exciting proposition
First Impression
Grand old world nostalgia
Rooms
Accommodation is housed in the Majestic Wing and the Tower Wing, separate buildings linked by a glass enclosed air-conditioned walkway. The Majestic Wing is the original historic hotel building and has 47 luxurious suites exuding old world elegance.
The Tower Wing features 253 rooms and suites, with a more contemporary feel in design and furnishings. Choose from Deluxe Rooms and suites — Junior, Grand and Premier.
Dining options
Contango with its bustling open kitchen, Colonial Cafe offering classical cuisine from the colonial era, The Tea Lounge, an elegant setting for English afternoon tea and the Smoke House, the classy private dining room complete with a private chef.
Overall Service
Friendly with plenty of old world courtesy.
Places within walking distance
The National Mosque, Islamic Arts Museum, Old Railway Station, Police Museum and the Lake Gardens, if you don't mind walking a little further.
Back