Brokers' Take: Starhill Global Reit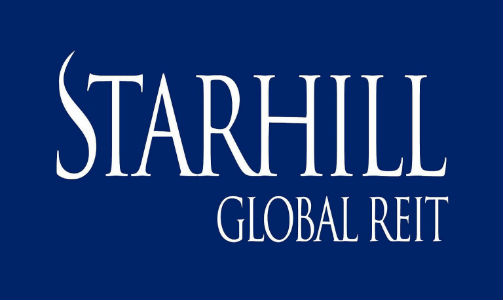 The Business Times, June 13, 2013
June 12 close: $0.87
OCBC Investment Research, June 12
STARHILL Global Reit (SGReit) announced that the rent review for the Toshin master lease has been concluded, and that a renewal rent at 6.7 per cent higher than the prevailing rate has been secured.
This is consistent with our April 29 report that SGReit may again benefit from rental upside following the completion of the review process.
Recall that SGReit had on Feb 14 secured a 10 per cent increase in base rent, which was retrospectively applied for the term starting June 8, 2011.
The revised rent will serve as the base rent for this June renewal.
We understand that the increase in rent was determined based on the average of three market valuations, undertaken by independent licensed valuers in accordance with the terms of the Toshin lease.
While the renewed lease is for a period of another 12 years commencing June 8, it provides for a review of the rental rate every three years.
All existing provisions of the Toshin lease, we note, will continue to apply. For March, the Toshin lease contributed 86.3 per cent of SGReit's stake in Ngee Ann City gross rent and 20.0 per cent of SGReit's portfolio gross rent. Hence, we believe that the rent increase may possibly boost SGReit's topline by 1.3 per cent on an annualised basis.
We now factor in the increased rents in our forecasts but lower our fair value marginally to $1.00 on higher risk-free rate ($1.05 previously).
However, we continue to like SGReit for its growth potential, strong financial position and compelling valuations.
For FY2013, SGReit looks set to gain from continued strength from its Singapore portfolio, incremental income from its newly acquired Plaza Arcade and a 7.2 per cent rental escalation from its Malaysia master leases in June.
SGReit also has a healthy aggregate leverage of 30.5 per cent, with limited interest rate risks (rates fixed for 81 per cent of borrowings) and (rates fixed for 81 per cent of borrowings) and no refinancing needs until 2015.
In addition, SGReit looks attractive on the valuation front, given that it is trading at 1.0 times P/B versus 1.2 times P/B for its local retail peers. Maintain "buy". Key risks include weaker JPY/AUD and negative impact from a potential convertible preferred unit conversion.
BUY
Back