Maybank Kim Eng among the first to downgrade Reits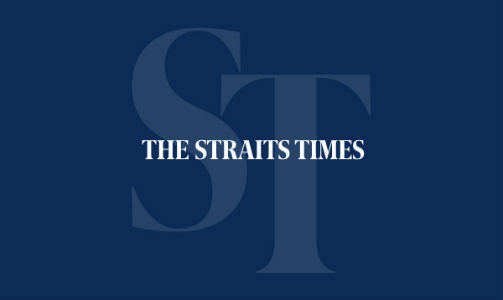 The Straits Times, 7 June 2013
MAYBANK Kim Eng Research has gone against the long-prevailing view and downgraded Singapore's red-hot real estate investment trust (Reit) sector amid a period of increasing price volatility.
Reits have come under heavy selling pressure the past fortnight amid fears the golden days of low interest rates may be ending.
The FTSE ST Reit Index, which tracks the sector, dropped 1.68 per cent yesterday and is down 8.2 per cent since May 22, when the United States Federal Reserve's chairman raised the possibility of ending its money-printing.
Some of yesterday's fall was due to a wider market slump but Maybank Kim Eng said concerns over the end to US money-printing are making investors "jittery".
If the Fed does change tack and tapers off what is called quantitative easing (QE), then interest rates will inevitably rise in America and here, which means Reits will face higher interest rates when rolling over their debt.
Reits hold property ranging from malls to warehouses and distribute the rental income to unit holders, but their big acquisitions mean many carry heavy debt loads.
A wider rise in rates will also make the yields of Reits less attractive in comparison and may lead to investors getting out.
Maybank Kim Eng said in its report: "We expect the current 'QE-inflated growth' to run out of steam in the months ahead and Singapore Reit prices will continue to rationalise.
"Despite our regional economics team's expectations that QE will persist through 2013, the fact that (Fed chairman Ben) Bernanke's mere hint of QE tapering on May 22 had driven (Singapore) Reits down showed how jittery investors have become with yield plays."
Maybank Kim Eng said some investors will still find Reits attractive but it believes that the fears of QE ending and higher interest rates will cap further rises in unit prices.
The firm has downgraded the sector to "underweight" from "neutral" and advised investors to switch to property developers. "For those who must be in (Singapore) Reits, we prefer the retail Reits (Suntec Reit, CapitaMall Trust and Starhill Global Reit)," it said.
The pessimism at Maybank Kim Eng is not shared by OCBC Investment Research, which reiterated its "overweight" call on Reits this week.
"We see the selling to be overdone," it said.
"The (Singapore) Reit sector has nearly relinquished all of its year-to-date gains.
We would now selectively bargain hunt for Reits with firm fundamentals and good potential for distribution per unit growth."
OCBC feels that the odds of the Fed reducing its money-printing in the second half of this year are roughly 50-50 and it says valuations for Reits are not seen as expensive.
It said locally listed Rreits can deliver firm financial performances this year from having made new property acquisitions, refurbishing existing assets and signing up tenants actively.
Starhill Global Reit is OCBC's top pick in the sector due to its "growth potential, strong fundamentals and compelling valuations". It also likes CapitaCommercial Trust and Fortune Reit.
Back