YTL PowerSeraya may get regasified LNG next week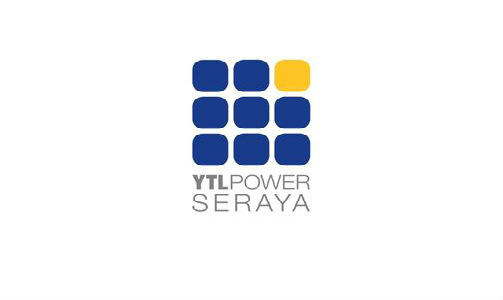 The Business Times, April 4, 2013
GENCO YTL PowerSeraya is expecting to receive Singapore's first regasified LNG (liquefied natural gas) next week, to be used for power generation.
This is from the commissioning cargo of LNG, which arrived last week from Qatar to enable the new SLNG terminal to ramp up to commercial operations.
The volume of this lot of regasified gas is small, but is nevertheless significant in that it signals the start of a new supply source - LNG that can be shipped from anywhere worldwide, which can be added to current piped gas supplies from neighbouring Indonesia and Malaysia.
Singapore's main contracted LNG cargoes from appointed aggregator BG Group will be the next to arrive at SLNG's multi-billion-dollar Jurong Island terminal; some industry observers suggest this could start from early next month.
But BG Singapore's general manager Anthony Barker told BT that it has not yet received official word from SLNG on when its terminal will be operationally ready to receive its LNG.
"There is a standard operating mechanism for SLNG to inform us of this, including 10-day, five-day and three-day notification windows," he said.
Once it has the exact date, BG will deploy cargoes from its portfolio of LNG supplies, he added.
As earlier indicated, Singapore will be initially supplied with LNG from Trinidad & Tobago, Nigeria, Egypt and equatorial New Guinea, with the last two being the closest suppliers, he said.
LNG supplies from BG's Queensland Curtis LNG project will come here only in 2014, when that project is scheduled for completion, Dr Barker said.
The BG Group has already sold to gencos and industries here about 90 per cent of its franchised volume of three million tonnes per annum.
It is carrying out an open-season sale this quarter for remaining volumes on both a short and long-term supply basis.
BT earlier reported that the Ministry of Trade and Industry had allowed special arrangements, including exemptions from the Gas Act, for SLNG to bring in the initial commissioning Qatargas cargo to enable it to cool down and commission the facility, and get it ready for full and continuous commercial operations.
SLNG's chief executive Neil McGregor told BT last week that the Qatargas LNG will be used to cool the storage tanks from current ambient temperatures to operating temperatures of about minus 162° C; the process takes a number of days and under tightly controlled conditions.
Under special arrangements, the commissioning gas will also be regasified and later piped to YTL PowerSeraya for its use.
When contacted, the genco's chief executive John Ng said it was anticipating the supply of the regasified LNG next week, though the volume will be small.
Qatar reports earlier indicated that the commissioning cargo of about 200,000 cubic metres of LNG aboard was delivered by the Q-Max LNG carrier Umm Slal after about 11 days at sea.
Back