CIMB: Seeing a silver lining on the infra side?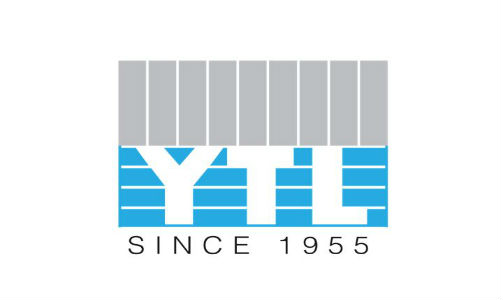 CIMB, November 22, 2017
YTL Corporation Bhd
ADD
Current Price RM1.20
Target Price RM1.48


1Q18 core net profit made up 20-23% of our and consensus' full-year numbers. The results were broadly in line as we expect better quarters ahead.
The challenging outlook for YTL Cement appears to have bottomed out. In addition, YTLP expects better earnings ahead in FY18F.
A key new potential catalyst is an order book boost from rail contracts.
We believe the worst is over for the share price, upgrade to Add with a higher TP.
1Q18 broadly in line
1Q18 core net profit made up 20% of our full-year forecast and 23% of consensus'. We deem the results to be broadly in line, as we expect stronger subsequent quarters. No major surprises in 1Q18's numbers which were mainly driven by utilities (lower opex and contribution from Paka Plant) and property/REIT divisions. The biggest decline was the hotel's pretax profit, dragged by renovation and preopening costs. Cement division's 41% decline in pretax profit in 1Q18 was largely expected, in view of weak industry conditions.
Challenging cement outlook appears to be have bottomed out We understand that for YTL Cement, pricing/rebates pressures arising from industry competition and oversupply has slowly subsided in 1QFY18. This could mean a gradual recovery phase for the cement division. Cement pretax margins have been under pressure over the last several quarters (7% as at 1Q18 vs. 13% in 1Q17) but could creep up once net selling prices stabilise and infra-led cement demand kicks-in in 2018.
Positive outlook for YTLP in FY18F
With narrowing losses in YTLP's mobile broadband business, we expect this division to start contributing to the bottomline in FY18. This division will continue to launch more competitive products to increase the subscriber base to drive revenue. Besides, its power generation division commenced its operations on 1 Sep 2017 for the supply of 585MW of capacity from the existing facility in Paka for a term of 3 years 10 months, expiring on 30 Jun 2021.
Potential order book boost from rail contracts
We gather that YTL's outstanding construction order book stood at less than RM1bn as at 1Q18. It was reported in the Edge Weekly that YTL Corp was one of the three local major sub-contractors to be appointed for the RM8.9bn Gemas-Johor Bahru (JB) double-tracking and electrification project. The other two companies are Fajarbaru Builder Group Bhd (FBC MK, NR) and unlisted SIPP Rail Sdn Bhd. The article highlighted that YTL and SIPP were expected to get the lion's share, although no figures were mentioned.
HSR AssetsCo tenders
We continue to expect YTL Corp to emerge as among the major contenders for the RM50bn-60bn KL-Singapore high speed rail (HSR) project. Although it is still unclear whether YTL will be targeting the AssetsCo tender or civil works tenders scheduled to be awarded in 2018, we believe there is a fair chance that the group will be leveraging its track record as the owner and operator of the Express Rail Link (ERL), which is a high-speed rail service to the KLIA and KLIA2.
Worst is over for share price; Upgrade to Add
Our FY18-20F EPS are cut by 4-5% as we lower cement margins. With improved visibility for infrastructure opportunities, including the KL-Singapore HSR and the Gemas-JB rail projects, we believe the worst is over for share price. We upgrade from Hold to Add with a higher target price of RM1.48, rolled over to end-2018 and pegged to a lower 20% RNAV discount, from 30% before. This is supported by its sustainable dividend yields of 6-8%. New potential catalysts are major contract wins. Downside risk is job delays.
Click the following link(s) for details:

YTL Corporation Seeing a silver lining on the infra side
Back