Isetan chooses YTL's Lot 10 Kuala Lumpur to be first flagship ''Japan Store'' in the world outside of Tokyo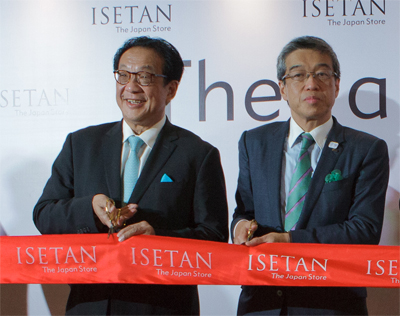 Kuala Lumpur, October 27, 2016
ISETAN's journey with YTL's Lot 10 Kuala Lumpur began 26 years ago and the partnership continues to this day, setting trends and delivering unique shopping experiences in the city center.
Isetan Mitsukoshi Holdings Ltd., Japan's largest department store group, today launched their first flagship store outside of Tokyo based on the "Cool Japan" concept in central Kuala Lumpur.
Officiating the event, Hiroshi Ohnishi, President and CEO of Isetan Mitsukoshi Holdings said, "It is very exciting for us to open this store at Lot 10 Kuala Lumpur. I have a special attachment to this store as Lot 10 KL is the first store to open in Malaysia 26 years ago!"
All the shops occupying the store's six floors, with a total floor area of about 11,000 square meters, feature a range of high-quality and designer products from around Japan.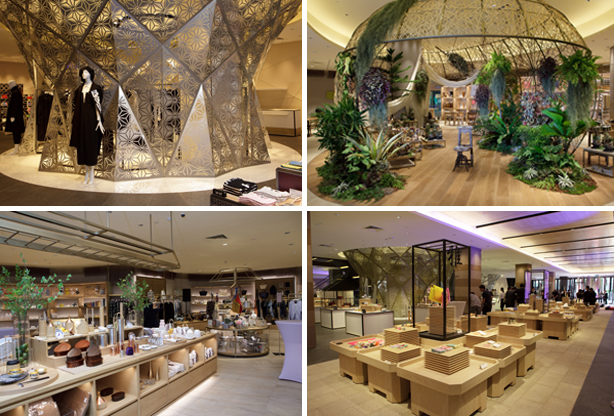 Designed by Japanese architect Paul Noritaka Tange and designer Yasumichi Morita, the store isn't a typical department store — each floor is designed to evoke a circuit-style Japanese garden, thereby creating an atmosphere in which clients can have a relaxing shopping experience.
Commenting on the launch, Tan Sri Francis Yeoh, Managing Director of YTL Corporation Berhad said, "I am so thrilled that my friend Hiroshi Ohnishi President of Isetan decided to choose our Lot 10 shopping mall to launch the first "Japan Store" outside of Tokyo. This is indeed a vote of confidence for Kuala Lumpur as a vibrant city with discerning and sophisticated consumers and Lot 10 has again enhanced its reputation as the mall that sets the trend. H&M also opened their very first flagship store in Lot 10 as well.
"I am just as glad my old friend, world renowned architect Paul Tange designed this concept and interiors both in Tokyo and KL.
"The YTL Hospitality group crafts wonderful experiences in all our hotels and resorts and also in the retail spaces in our shopping centres throughout the world. I thank our Lord Jesus for blessing this latest investment."
The Japan Store is a visual feast for the design inclined and is slated to be a designer's playground right here at Bukit Bintang. Its design fits in well with Lot 10 KL's new branding and concept of a fun and energetic space filled with interactivity and engaging experiences.
More than just a shopping space, The Japan Store is a place to discover the best lifestyle designs, immerse in Japanese culture and history and experience excellent Japanese service and hospitality.
Officiating the launch, H.E. Dr Makio Miyagawa, Japanese Ambassador to Malaysia lauded the Isetan Mitsukoshi Group saying, "ISETAN The Japan Store is the very first concept store in South East Asia presenting anything Japanese from culture, civilization, technology and lifestyle to Malaysian consumers.
"This RM80mil brand new concept store introduces the model of Japanese values and virtues in goods and products making full use of our dexterous craftsmanship and state-of-the-art technology."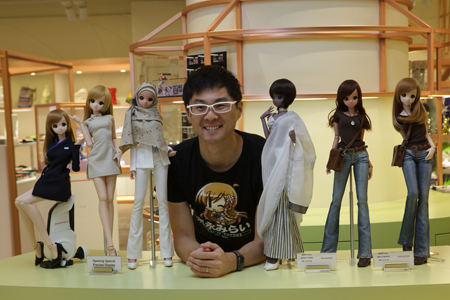 A host of world class collaborators have lent their hand in creating the artful Japan store including the New York-based Japanese "plant artist" Satoshi Kawamoto. Bringing his green fingers to Isetan Kuala Lumpur, he specially created a living installation using native Malaysian plants based on the theme engawa, the veranda-like connection between the outside and inside of a traditional Japanese house.
The store in Kuala Lumpur also carries a variety of brands from Japanese designers including Rei Kawakubo of Comme des Garçons, Junya Watanabe and Yohji Yamomoto among others.
With Japan's internationally recognized kawaii culture and technology driven designs, The Japan Store carries the Smart Doll Mirai Suenaga produced by ambassador for Japanese pop culture Danny Choo and the Orphe LED smart shoes created through crowdfunding.
The uniquely Japanese in-store services like the special wrapping bureau, the Fab Space with cutting-edge Japanese technology and innovations, the sleep consultation room and art spaces available at The Japan Store make it a universe for visitors to discover and improve their quality of life.
Another highlight of The Japan Store is The Market – a food hall on the lower ground floor offering a diverse range of products and dining spaces to feast on Japanese culinary offerings. From fresh foods, groceries, a delicatessen, a bakery, an array of Japanese sweets and even a sake, beer and whisky bar, The Market has a little something for everyone.
Adjacent to this is another foodie haven, Lot 10 Hutong – filled with Malaysian heritage delicacies which have survived over three generations. You'll be spoilt for choice with this unique mix of flavours at Lot 10 Kuala Lumpur.
Now in the middle of its re-branding and rejuvenation, Lot 10 KL continues to offer a unique and fun shopping experience with the best fashion brands, specialty stores, sports and lifestyle brands all under one roof.
Back