PM Najib and DPM grace YTL's Open House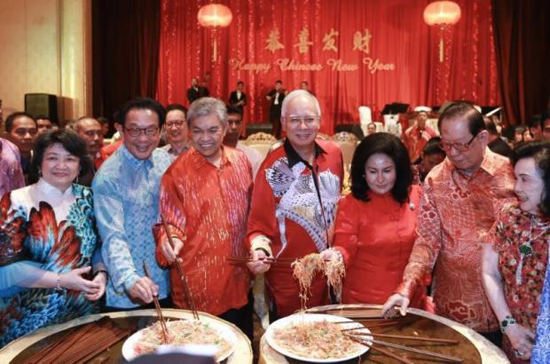 Kuala Lumpur, February 8, 2016
Tan Sri Dato' Seri (Dr) Yeoh Tiong Lay, Executive Chairman of YTL Corp, Tan Sri (Dr) Francis Yeoh, Managing Director of YTL Corp, and members of the Yeoh family hosted YTL's annual Chinese New Year Open House at the JW Marriott Hotel, Kuala Lumpur.
Tan Sri Francis welcomed the Prime Minister Datuk Seri Najib Tun Razak and Deputy Prime Minister Datuk Seri Dr Ahmad Zahid Hamidi who joined in the celebrations with the tossing of Yee Sang – a symbol of abundance, prosperity and vigor.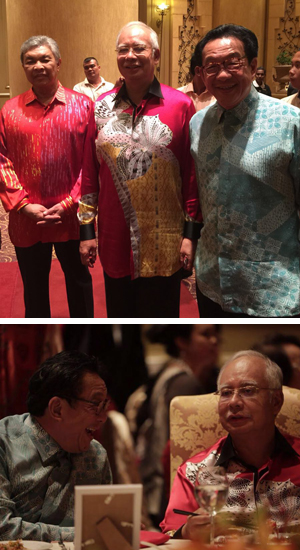 Also in attendance were Sultans, Government ministers as well as foreign dignitaries and friends and family of YTL. Many stopped by the day-long reception to partake in the feast prepared by the JW Marriott Hotel to usher in the Year of the Monkey.
Commenting on this year's celebration, Tan Sri Francis said, "This unique Malaysian tradition of welcoming all Malaysians or tourists at our various religious festivals is truly worth preserving. It is the glue that cements the various ethnic races with different religions to live and work together in peace and harmony.
"I thank my Lord Jesus for his mercy and grace in preserving harmony and peace in this beautiful country. I pray for the continual well being of all Malaysians on this occasion of the Chinese New Year Celebrations.
Back