Filton Airfield sold off to Malaysian developers, YTL, in multi-million deal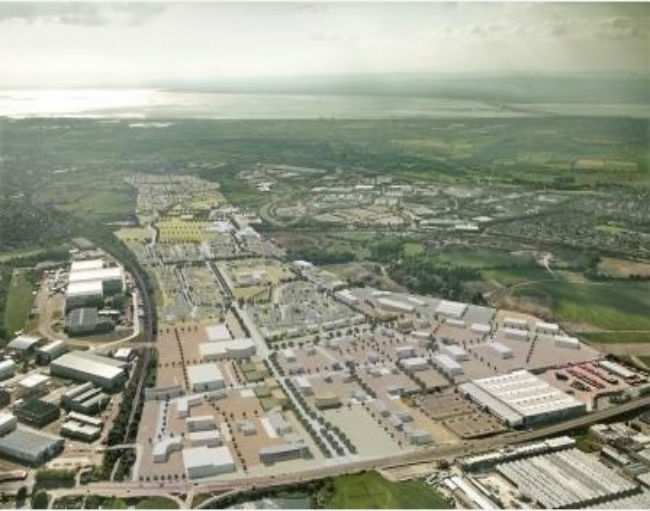 The Bristol Post, December 6, 2015
THE former Filton Airfield site has been sold off to a Malaysian owned developer so the land can be turned into homes and offices.
Plans to covert the former airfield into a development dubbed Filton Keynes were approved by South Gloucestershire Council earlier this year.
The airfield was once well-used by Bristol's aerospace industry, the planes from Concorde to the super jumbo A380 having taken off from its runway.
But owner BAE Systems decided to close it and sell up in 2012. Reports of an earlier sale to developer Bridgehouse Capital for £120 million the same year proved premature.
But now it has been sold for an undisclosed sum to YTL Utilities (UK), the Malaysian company which owns Wessex Water.
Wessex Water chief executive Colin Skellett is also chairman of YTL's development arm YTL Homes UK.
He said: "We are delighted to have acquired this significant site which is a strategically important development for South Gloucestershire and the South West region.
"YTL has a proven track record of developing new communities within Asia and is keen to bring this expertise to the UK. We look forward to working with local stakeholders to create an aspirational development that reflects the history of this very special place."
Colin Skellett is chairman of YTL Homes UK, chief executive of Wessex Water and chairman of the West of England Local Enterprise Partnership.
YTL Managing Director Tan Sri (Dr)Francis Yeoh said, "Once again we are blessed with the stewardship of a great iconic property steeped in history of British aviation and innovation.
"Our ability to win this bid against other renowned global developers speaks well for our dedicated and diligent team. Bristol is only more than an hour away from London by a fast electric train being planned at the moment.
"We will put a best-in-class team from town planning, architects and landscapers to develop homes and commercial spaces which foster a community that enhances the spirit of innovation pervasive in the Bristol area.
"Once again I thank our Lord Jesus for blessing us with this important property project in the United Kingdom"
Property consultants Alder King and Ashurst Solicitors represented the BAE Systems. Savills and Burges Salmon represented YTL.
John Benson, partner at Alder King said: "We believe that YTL is the right buyer and look forward to seeing the site developed to create a new and sustainable community for North Bristol. We are delighted to have been responsible for the sale of this strategic site on behalf of our client, BAE Systems."
Mike Craddock, property manager at BAE Systems, said: "We wanted to ensure that we chose a buyer with the skills and track record to deliver the vision for the redevelopment of this regionally important brownfield site.
"BAE Systems will retain responsibility for the remediation of the site and will be working closely with YTL and South Gloucestershire Council to prepare the site for development over the coming years."
The 350 acre (142 hectare) site has outline permission for 2,675 new homes and 62 acres (25 hectares) of office and industrial employment uses.
BAE Systems reconfirmed its continued support for the development of the new Bristol Aerospace Centre. As part of its commitment to the aviation heritage of the former airfield, the firm has provided a long-term lease on the part of the Filton site to be used for the centre, plus a contribution of £2.4 million towards the costs of construction.
The centre, which will house Concorde and the Bristol Aero Collection, is expected in 2017.
Back