Cash is king but debt matters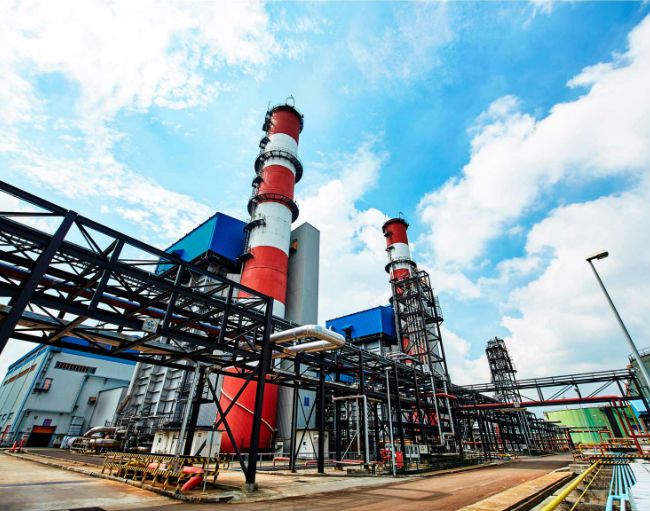 Focus Malaysia, 3 October 2018
By PRATHAB V
THE oft-quoted term "cash is king" has been given a new political twist with several on-going court cases by the government to recover monies allegedly siphoned from state-owned investment fund 1Malaysia Development Bhd.
In the corporate world, cash is king. It makes or breaks corporations or individuals. But there are times where too much cash can be a bane, not a boon. At first glance, having a large cash pile may seem like a good thing. However, it can also mean the company's board of directors may not be putting the cash to good use to get value for shareholders.
It needs to be noted that a company's total debts also impact its actual cash position. Most of the companies in our Focus Listhave huge debts, as this may be common in the sector they operate in. For instance, airline, construction and power players may require a stronger cash position to operate their businesses compared to retail and services players.
In this Focus List, the ranking of companies with the most cash did not yield any major departure from previous years' rankings. As in the past few years, Genting Bhd comes out tops with a cash and cash equivalents hoard of an astounding RM28.311 bil. Though its cash position is enviable, the figure actually declined by 18.3% from RM34.653 bil in 2017.
However, AllianceDBS analyst Cheah Kin Yoong tells FocusM that Genting's cash pile is based on its consolidated account from its stakes in key subsidiaries such as Genting Malaysia Bhd, Genting Plantations Bhd and Genting Singapore.
RHB Research's analyst Alexander Chia also notes that Genting's net cash position, minus borrowings, stands at RM2.3 bil. Genting is basically an investment holding and management company with diversified business interests that include leisure and hospitality, plantations, property development, energy and life sciences.
Genting owns 49.4% of its listed leisure and hospitality arm, Genting Malaysia. The latter was listed on Bursa in 1989 after a restructuring exercise where it acquired Genting's casino business and hotel operations. Genting also has 50.57% of Genting Plantations Bhd, which is also listed on Bursa. In addition, Genting owns 52.7% of Genting Singapore Plc, operator of one of the two licensed casinos in Singapore.
Genting Malaysia is third on our list with cash and cash equivalents of RM5.315 bil. Its has expanded outside the country, into Singapore, the United Kingdom and the United States.
Resorts World Genting's SkyCasino in Genting Highlands has 200 tables and 1,000 slot machines. The new Crockfords Hotel, which opened last November, provides premium accommodation to its casino patrons. In addition, the much-delayed opening of the 20th Century Fox outdoor theme park scheduled for the first half of 2019, will be something shareholders and investors will be looking forward to.
The group is led by one of the richest Malaysians, Tan Sri Lim Kok Thay, who is both the chairman and chief executive of Genting and Genting Malaysia. A determined leader, Lim is transforming the group into a major tourism player through its Genting Integrated Tourism Plan (GITP). Though its cash hoard is huge, its cash holding is not unreasonable, Chia tells FocusM.
"The group's (Genting Malaysia) latest cash position stands at RM5.32 bil. The bulk of its cash has been allocated for Genting Integrated Tourism Plan (GITP) as working capital. The total capex allocated for GITP is RM10.4 bil of which RM7 bil has been spent. At this juncture, the group has noted that an additional RM1.5 bil has been committed for construction works for the theme parks," says RHB Reseach's Chia.
"Other uses for its cash pile include an allocated sum for marketing after the opening of both theme parks aimed at firming its presence regionally and the hiring of theme park staff, which has been on-going since early this year.
"Beyond Malaysia, Genting Malaysia also needs to fund developments at its New York facility, which will see additional gaming space and a revamp of up to 400 hotel rooms. We believe Genting Malaysia's cash holding is not unreasonable given that it is still in a high capex phase as mentioned above."
In second spot, like last year, is YTL Power International Bhd, a utility player with total cash and cash equivalents amounting to RM7.302 bil. Like Genting, YTL Power's cash hoard also declined 18.3% from RM8.946 bil in 2017. However, it must be noted that YTL Power also has a total debt of RM27.035 bil as of its latest quarter, the highest debt level among the Top 15 companies.
YTL Power's 4QFY18 results beat analysts expectations with full year 2018 net profit at RM621 mil. The company's latest earnings are mostly attributable to its UK unit, Wessex Water's sterling performance.
YTL Power is a multi-utility group, whose core businesses include power generation, electricity transmission, water supply and wastewater services, and communications. The company is led by Tan Sri Francis Yeoh Sock Ping who is executive chairman. Yeoh is also the executive chairman of two other listed companies – YTL Corporation Bhd and YTL Land & Development Bhd.
In comparison, YTL Power's sector peer, Malakoff Bhd is in ninth spot with a cash position of RM1.922 bil.
In fourth spot is Sunway Bhd, another large company, which is involved in various sectors such as construction, property development, and retail hospitality. Unlike both the Genting companies and YTL Power, Sunway group appears to have strengthened its cash position by 5.9% to RM5.174 bil in 2018 from RM4.891 bil the previous year. Sunway is led by its founder and chairman Tan Sri Jeffrey Cheah.
However, Hong Leong Investment Bank notes that Sunway's total debt exceeds RM9 bil, which impacts its gearing level. "I think it is fairer to read the cash & cash equivalents together with the total borrowings of the group. The company has a net gearing of 0.44 as of June 30, 2018," Hong Leong Investment Bank equity analyst Lee Meng Horng tells FocusM. He also points out that Sunway is undertaking major capital-intensive expansion projects for its healthcare division, resulting in it having multiple hospitals in the next five years.
IOI Properties Group Bhd and Bumi Armada Bhd were the sole representation from the property and energy sectors, occupying the seventh and 13th spots, respectively.
DRB-Hicom Bhd, which is involved in various sectors including automotive, sits in fifth spot followed by another automotive player, Oriental Holdings Bhd in sixth spot. Interestingly, among the Top 15 companies, Oriental has the least debt, amounting to RM1.640 bil.
Budget airline operator AirAsia Bhd makes it to eighth spot with cash and cash equivalents of RM1.933 bil. However, operating an airline is not easy as AirAsia has a debt of RM3.181 bil, placing it in a negative cash position.
Retail player Parkson Holdings Bhd is in 10th place with cash of RM1.78 bil. However, the company's total/earnings ratio of 197 is the highest among the Top 15. Having cash and its equivalents of RM1.631 bil takes Berjaya Corporation Bhd to 12th position.
Meanwhile, Batu Kawan Bhd and Hap Seng Consolidated Bhd are in 14th and 15th place with cash equivalents of RM1.357 bil and RM1.321 bil respectively. Batu Kawan is involved in plantation, property and manufacturing while Hap Seng is diversified with interests in plantation, property, automotive, financial services, building materials as well as quarrying.
From a sectoral basis, Gamuda Bhd is in the top spot under the construction sector with a cash and its equivalent of RM958.78 mil while Genting is the leader of the consumer products & services sector.
Sunway Bhd leads the Industrial products and services sector, whereas IOI Corporation Bhd is top spot for the plantation sector with a cash and its equivalent of RM1.676 bil. IOI Corp's sister company, IOI Properties Group Bhd leads the properties sector with a cash and its equivalent of RM2.683 bil. For the utilities sector, YTL Power occupies the top spot. Finally, Malayan Banking Bhd has a cash and cash equivalent of RM68.238 bil. However, as a bank and financial services group, a large portion of its cash and equivalents could be monies belonging to its depositors.
On Sept 24, Bursa Malaysia announced new sectoral classification for listed companies in line with global standards.
Back