The Next Chapter in YTL's Journey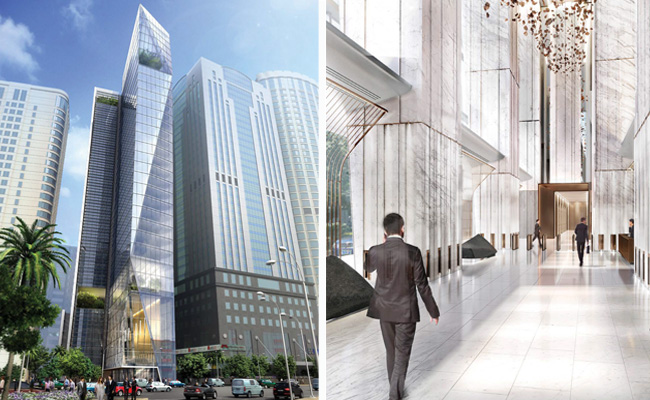 YTL Land, March 2020
Since its inception in 1955, the YTL Group has experienced a journey of incredible transformation and growth. From a humble home-grown construction business to an integrated infrastructure developer with extensive operations that span over 10 countries, it has indeed come a long way in the past 64 years.
Today, the group's core businesses comprise utilities, construction contracting, cement manufacturing, hotel development and management, e-commerce initiatives, internet-based education solutions and, of course, property development and investment. With this expansion, has also come the growth of our most valued asset, our people.
It is hard to imagine, these days, that this multi-faceted organisation with over 12 million customers worldwide began life in modest shop offices along Jalan Bukit Bintang.
As we progress towards the future, however, it is also time to look beyond our current headquarters at YTL Plaza to envision a new home that better reflects the evolution of the YTL brand and better accommodates an ever-expanding new generation of employees.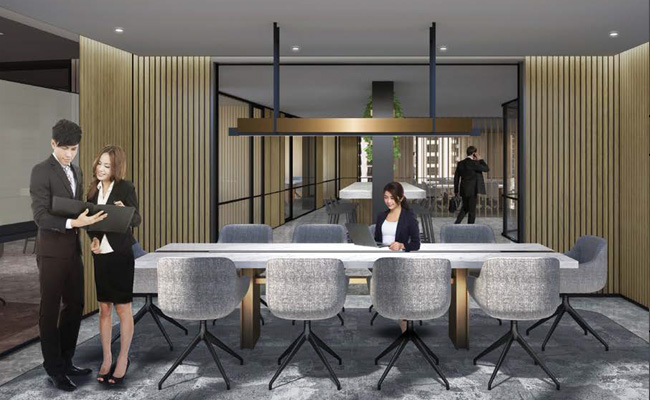 Marking the next important chapter in YTL Group's journey, Menara YTL at 205 Jalan Bukit Bintang will provide a single home for many of the group's core businesses and offer state-of-the-art facilities for a dynamic new workforce, while staying faithful to its traditional roots by continuing to call Bukit Bintang home.
Featuring striking design that befits this iconic part of the city as well as YTL's own outlook towards architectural excellence, the 41-storey tower comprises a total built-up area of 392,021sq.ft. and houses two levels of basement parking, as well as parking bays from level 1 to 7.
The tower hosts meeting rooms on levels 9 and 10, while offices occupy levels 13 through to 39. The building also features a cafe, sky lobby, roof garden and town hall on level 8.
A key challenge behind designing the new corporate headquarters was to create a structure that spoke of form and function, and that would rise from a slim parcel of land in this high-volume heart of Kuala Lumpur's premier shopping district.
Furthermore, the building would have to stand apart and be distinctive in typical YTL fashion in a part of the city where everything already stands tall.
To bring the vision to life, new benchmarks in innovative design were called into play, employing sleek and slim eye-catching design and a ''crystal" façade finish that distinguishes Menara YTL from neighbouring towers. The crystal design language of the building's façade is achieved through artfully folded glass that creates a gem-like effect with variations in light reflection and contrasting textures.
The configuration of the glass façade is also a symbolic representation of the multi-faceted nature of the YTL Group, while from the interior it serves to enhance views of the vibrant KL city centre skyline.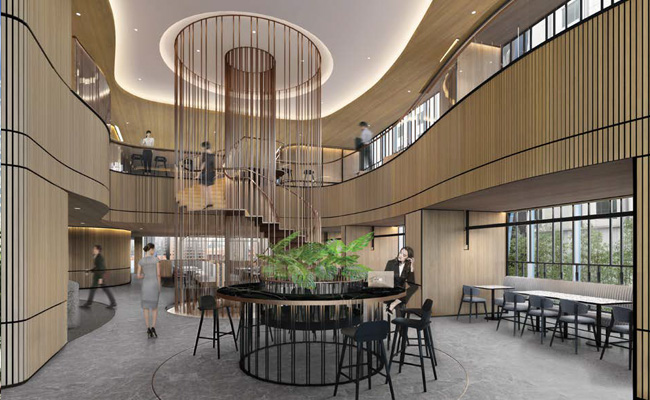 Satisfying modern function as well as form, Menara YTL is designed to be an energy efficient green building, which has already been awarded the Gold Design Assessment by the Green Building Index (GBI) accreditation panel.
Each floor, with office space of between 10,656sq.ft. and 12,056sq.ft. has been designed with ergonomic comfort in mind and intelligent temperature control sensors to ensure the individual comfort of staff members. Additionally, the air-conditioning refrigerant utilises non-CFC agents which have zero ozone depleting potential.
In line with YTL's philosophy and commitment to sustainable development, Menara YTL provides a high ratio of open space to development footprint. Almost 50% of the site area (excluding the building footprint) is dedicated to calming greens and landscaping, which far exceeds the requirements of the local authorities.
By pushing new benchmarks in design, comfort and eco-consciousness, the YTL Group is meeting the aspirations of a new breed of professionals, business partners and clientele who place strong value on brands that embrace principles that match their own.
From YTL Land's own standpoint, we are a property development company that has become synonymous with benchmark properties that have enhanced living and working environments through cutting-edge innovative design.
It is now fitting that the new HQ at Menara YTL more accurately reflects our own philosophy and outlook towards innovation, dynamism and design.
Back