YTL Cement Berhad Acquires 51% Stake in Lafarge Malaysia Berhad & Extends Mandatory General Offer for the Remaining Shares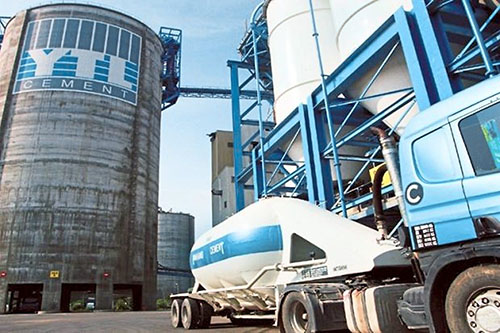 Kuala Lumpur, Thursday 2 May 2019
YTL Cement Berhad today entered into an unconditional share sale agreement with Associated International Cement Limited to acquire 433.34 million ordinary shares comprising an equity interest of approximately 51% in Lafarge Malaysia Berhad (LMB) for a total cash consideration of RM RM1,625.04 million, or RM3.75 per LMB share (the "Acquisition").
Following completion of the Acquisition, YTL Cement will hold a 51% stake in LMB. Consequently, YTL Cement has extended a mandatory take-over offer to acquire all the remaining LMB shares not already owned by YTL Cement, in accordance with the Malaysian Code on Take-Overs and Mergers 2016.
The mandatory take-over offer will be undertaken at a cash offer price of RM3.75 for each ordinary share in LMB, representing a premium of approximately 19% to the 5-day volume weighted average share price of RM3.15.
Dato' Sri Michael Yeoh Sock Siong, Managing Director of YTL Cement, said, "The Acquisition represents an opportunity for the YTL Cement Group to bolster its position as a leading, home-grown, Malaysian-owned cement company, enhancing our ability to offer customers the full range of cement products, maximise economies of scale to improve cost efficiencies and further develop our research and development capabilities to innovate and expand the Group's range of cementitious product offerings.
"LMB is a strategic fit to the YTL Cement Group's business and we fully expect that the successful integration of our operations will strengthen our ability to fulfil the Group's regional growth aspirations, drive the expansion of our export markets and continue to develop our intellectual capital and R&D capability."
The Acquisition is expected to complement the YTL Cement Group's existing core business activities and deliver synergies including operational efficiencies in logistics, distribution and procurement, as well as cost synergies realised from economies of scale, the reduction or elimination of duplicated functions and the consolidation of corporate overheads.

About YTL Cement Berhad
YTL Cement is one of the main home-grown, Malaysian-owned cement producers and supplies customers across Malaysia and Singapore. The Group's main business segments include the manufacture and supply of ordinary portland cement, blended cement and clinker, processing and supply of ready-mixed concrete, quarry operations, trading of granite aggregates and associated services.
In Singapore, the YTL Cement Group owns a cement terminal facility located at Jurong Port which handles the import of cementitious products and produces a range of blended cement products. The terminal, which is the largest in Singapore, is equipped with fully automated cement storage, discharge and truck delivery systems, with a 1200 metric tonnes (MT) per hour capacity bucket elevator system to transfer cement products from ships to cement silos.
YTL Cement is a subsidiary of YTL Corporation Berhad, one of the largest companies listed on Bursa Malaysia Securities Berhad. YTL Corp is an integrated infrastructure developer with international operations in countries including the United Kingdom, Singapore, Indonesia, Australia, Japan, Jordan and China. The YTL Group's core businesses comprise power generation (in both contracted and merchant markets), owning and managing water and sewerage facilities, merchant multi-utility services, communications, construction contracting, cement manufacturing, property development and investment, hotel development and management, e-commerce initiatives and internet-based education solutions and services.
Back