Creating Value With Intelligence And Youthful Verve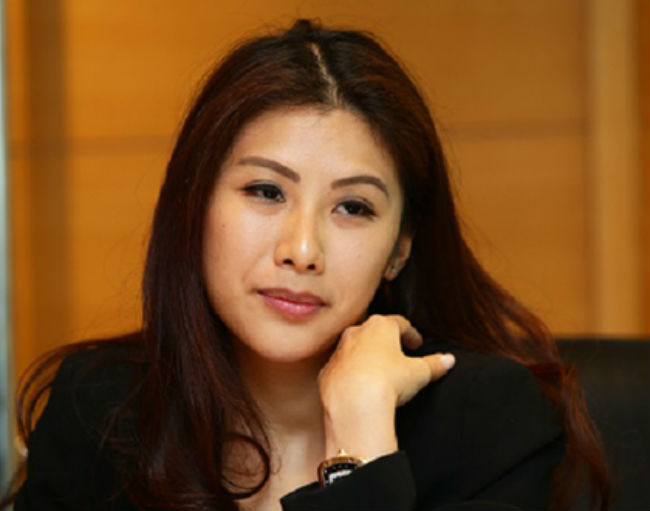 The Edge, November 12, 2018
by The City & Country Team
Property development is a complex business, requiring a clear understanding of the various processes, from government approvals to the design, layout and construction of buildings. One mistake can cost millions of ringgit. Furthermore, Malaysia's property sector is steadily evolving to meet the latest demands and the market's expectation of developers are high. Thankfully, the next generation have been groomed to take on the challenges of the future. We find out what their aspirations are, who keeps them on a secure footing and what they hope to bring to the landscape.
Yeoh Pei Teeng
YTL Land & Development Bhd director
How long have you been with the company?
In September last year, I was appointed director of YTL Land & Development Bhd (YTL Land), a property development arm of YTL Group helmed by my father Datuk Victor Yeoh Seok Kian. My father grew the business alongside his family, hence property was a favourite topic. Familiarity breeds interest, and I resolved to learn more.
Starting with sales and marketing, I also got involved in project planning and development, corporate communications, customer retention and crisis management to understand the business better. This exposure gave me a good idea of the business and its objectives.
What new ideas have you introduced since?
The profile of property buyers transitioning from baby boomers to Gen-X, Gen-Y and the millennials led to a rapid paradigm shift in marketing. Our YTL Land brand has a strong following with the older generation of buyers. For brand positioning, I started to invest in social media to engage with a new emerging market of younger generation buyers.
When I first saw Sentul Depot, a century-old inoperative railway depot in Sentul Wet, I saw a path to transforming this magnificent building into a lifestyle destination of events and creative uses. The depot first opened its doors to some 18,000 visitors over the Malaysia Day 2018 weekend.
What challenges do you face in your current role and how do you deal with them?
The industry worldwide was and is still battling a property downturn. If you ask my father, he'll tell you this is the best time to dive in and learn from adversity. My team and I challenged ourselves with unprecedented concepts and innovative ideas until we were comfortable that we'd got it right; we worked very hard to push back the boundaries. Being relatively inexperienced, I would share my 'young and fresh' perspectives with my colleagues who are far more experienced. We are a productive team because we are always hungry for ideas, open to changes and there is always mutual respect.
What or who inspires and motivates you to keep doing what you are doing?
The freedom to innovate. The historical Sentul Depot caught my attention and when the opportunity came, we worked on its inaugural event within record time. The success of the event gave an insightful perspective of our vision to unleash the potential of our untapped resources by driving innovative solutions.
My father is my mentor. He imparted to me life's many invaluable lessons. Today, he gives me free rein but we enjoy learning from each other. He keeps me on track and encourages me to learn more, do more and discover more; all of which have led to improved decision-making and problem-solving skills.
What are your plans for the company and yourself?
The focus will be on developing trends and strategic choices to increase brand relevance. The next 10 years will be transformational as we are building for the millennials and in conjunction with an untapped sector, the ageing boomers.
To push our brand forward, we have to broaden our perspective and think differently about designing today with the future in mind. The business must respond to change in this highly competitive business environment. I've been working for the past one year to create the conditions to foster a culture of creativity so that the future for us will be all about innovation.
Back