The Starhill signs on Eslite Spectrum as anchor tenant, bringing the essence of contemporary Taiwanese culture & creativity to the heart of Kuala Lumpur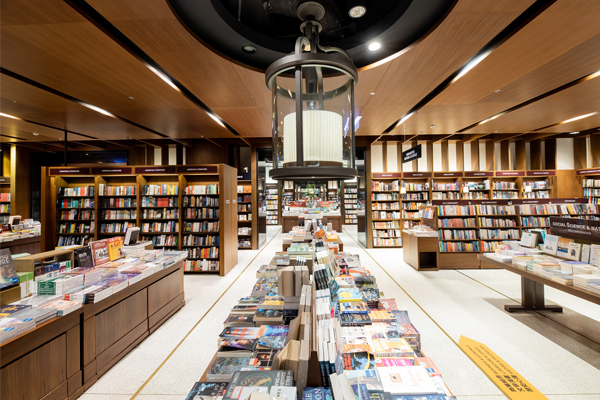 Kuala Lumpur, 17 November 2020
The Starhill is welcoming the renowned eslite spectrum (誠 品生活) by the eslite Group, which innovatively created the world's first 24-hour bookstore, from Taiwan to Kuala Lumpur in 2022 – their first-ever eslite branch in Southeast Asia, following the signing of a tenancy agreement between Mr Joseph Yeoh, Vice President of YTL Land & Development Bhd and Ms Mercy Wu, Chairperson of the eslite Group today. Not just a bookstore, eslite spectrum will be a creative cultural venue with a rich selection of Chinese, English and Malay language books, as well as music, design and hand-made goods, performing arts, themed restaurants and coffee shops, lifestyle brands, and diverse cutting-edge cultural and creative brands from Malaysia and Taiwan. The focus will be on showcasing the dynamism and vibrant energy of cross-cultural and creative exchange between the two Asian nations.
Located in the heart of Kuala Lumpur, the 70,191 sq ft store will become The Starhill's anchor tenant, commanding the entire Level 1 space and also including a street-fronting F&B outlet on the Ground Level right next to The Starhill Piazza where creative events and programmes will be staged all year round. The flagship store will also feature a sweeping café terrace on Level 1 overlooking The Starhill Piazza fronting the bustling Jalan Bukit Bintang – perfect for patrons to gather, connect and people watch. An exclusive escalator is also strategically placed to bring shoppers directly from The Starhill's new entrance atrium to eslite spectrum upstairs.
As a renowned Taiwanese cultural icon, eslite spectrum had been chosen by Time Magazine and CNN as ''Asia's Best Bookstore'' and ''World's Coolest Bookstore''. The eslite spectrum Songyan store in Taipei was also named among the ''14 Coolest department stores in the world'' by CNN. eslite spectrum is considered THE quintessentially Taiwanese store by Taiwanese and tourists alike – a must visit-shop-dine destination for visitors to Taiwan. eslite spectrum will be a game changer in the Kuala Lumpur retail landscape, providing fresh ideas for the retail experience and co-creating with Malaysians by presenting the crème de la crème of Taiwan's diverse offerings and warm hospitality to Malaysia, right here at The Starhill.
''We are truly honoured to welcome eslite as our long term partner for The Starhill. With eslite spectrum taking pride of place as the anchor tenant, we are realising our vision of anchoring a lifestyle library as the heart of the Home of the Tastemakers where patrons can meet, gather and connect over shared interests in a new collective living space. eslite spectrum epitomises the discerning taste of a true Tastemaker, being a seasoned retail player which has constantly set new benchmarks and delivered a slew of first-evers in creative retail concepts and experiences, besides offering a thriving platform for creators of cultural content. They are a match made-in-heaven for The Starhill's plan to create KL's ultimate premium social destination for all to celebrate literature, the arts, fashion, design, music, food and creative events. We cannot be more excited to witness its opening which will truly complement the distinctive experience of The Starhill that focuses on differentiated retail experiences, embodied by one-of-a-kind concepts by exclusive brands in Kuala Lumpur,'' said Mr Joseph Yeoh, Vice President of YTL Land & Development Bhd.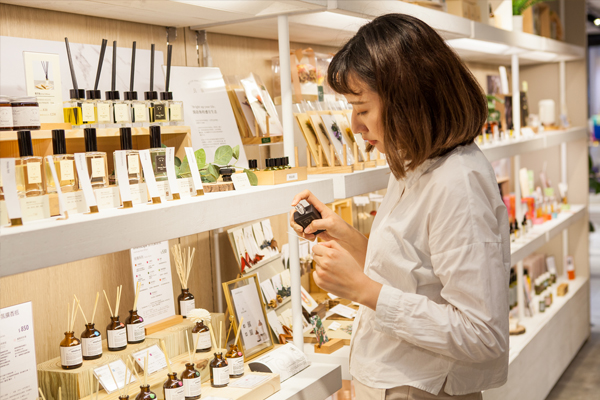 He added that the eslite Group is a kindred spirit to the YTL Group, with a mutual commitment to the power of education and the value of books as vehicles for cultural and creative exchange. ''This is a deeply meaningful partnership between two family businesses with a rich heritage and passion for education and knowledge as drivers of change. I believe this partnership can potentially be a catalyst for a deeper cultural exchange between Malaysia and Taiwan through retail experiences and a community-oriented store that reach a wider audience across all ages and demographics,'' Joseph said.
''eslite was founded in 1989. Our core values lie in the desire of 'integrating the humanities, arts and creativity into life,' and in the importance of venues with 'the spirit of the place.' That is, through the interaction of space, activities and people, eslite hopes to create 'the possibility of people encountering their own spirit within its spaces.' From Taiwan to the Chinese community and then Asia, we are very excited to establish a new flagship branch, the first store in Southeast Asia, in the capital of Malaysia. eslite is committed to becoming the most influential, unique, omni-channel, cultural tourism brand and a platform for the cultural and creative industry in the Chinese community and Asia,'' said Ms Mercy Wu, Chairperson of eslite Group.
She added: ''Through this Kuala Lumpur store, we hope to promote exchanges and interaction involving Asian publications and the cultural and creative content of the region. We also wish to create more opportunities for cross-regional dialogue between Taiwanese and Malaysian writers and their works, and present readers with novel reading perspectives. Malaysia is an exciting country, with its own characteristic design aesthetics and cultural creativity, and we look forward to integrating the multi-ethnic and cross-cultural characteristics of Southeast Asia, and inspiring exciting diversified creativity in our store.''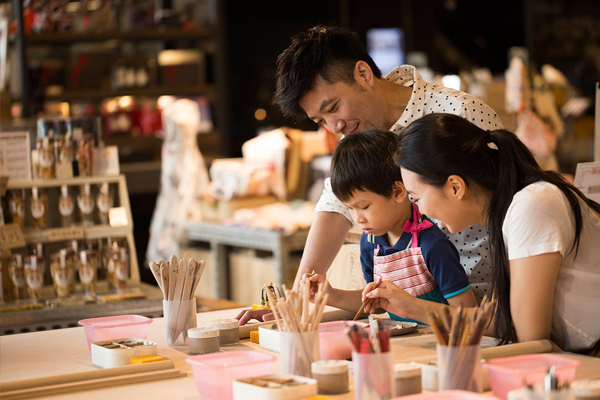 ''We look forward and feel excited about embarking on this journey in Kuala Lumpur as Malaysians have been Taiwan's top tourist segment from Southeast Asia for 10 consecutive years and are strong supporters of our stores in Taiwan. Additionally, YTL has vast local and international development and management experience and we also feel a special kinship to them as the YTL family ancestors have roots in Kinmen, Taiwan. We are thankful to have YTL as a partner in bringing to life our concept and vision for development in Malaysia. eslite's founder, Mr Robert C. Y. Wu, once said 'eslite's ultimate concern is people; the most valuable asset of a city is its people; and the most beautiful scenery in any city is its people.' eslite, together with the local people of Malaysia, will create new possibilities. We hope that with long-term careful planning and development, it will become a beacon for cultural exchange in Southeast Asia!''
eslite spectrum is targeted to open its doors in The Starhill by 2022.
More information on the new store will be revealed in due time.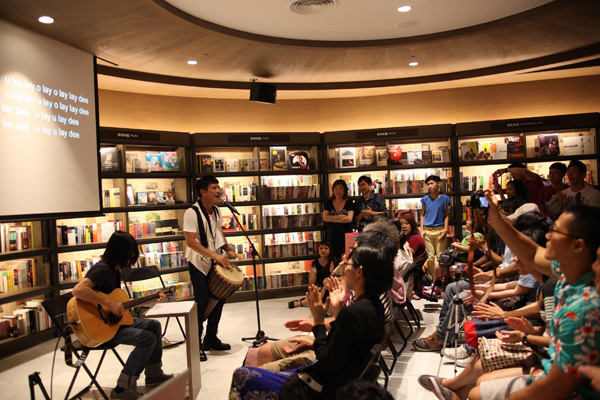 About eslite and eslite spectrum
eslite, from Taiwan, is an omni-channel cultural tourism brand and a platform for the cultural and creative industry. Founded in 1989, it has 43 points of sale around Taiwan and also in Hong Kong, mainland China and Japan. The group has 2.6 million members globally and records 200 million unique customer visits annually. Visitors enjoy year-round arts and culture activities, including 5,000 lectures, themed exhibitions and musical performances.
eslite aims to become Asia's most influential, unique, omni-channel, cultural tourism brand and a platform for the cultural and creative industry, one that actively contributes to a more humanistic society. For more than 30 years, eslite has engaged in hybrid innovation ''Books, and Everything in between.'' Looking to the future, eslite believes that digital innovation will bring boundless potential in delivering cultural and creative content and the spirit of the place to provide readers and customers with beautiful reading and creative lifestyle experiences.
eslite spectrum was established as a subsidiary of eslite in 2010. Guided by the same core values, eslite and eslite spectrum are on different missions, forming a cultural value chain, and a platform for reading and cultural exchange.
eslite is defined as a provider of cultural content, engaged in professional bookstores, galleries, art exhibitions, music performances, cinemas, logistics and other cultural and creative businesses.
eslite spectrum is defined as an omni-channel platform for creative commerce for cultural and creative brands, hospitality, specialty foods and tourism and cultural leisure, featuring an artist residence and supporting talent and entrepreneurship, cross-border ventures, and exchange and experience sharing.
About YTL
YTL Corporation Berhad is an integrated infrastructure developer with extensive operations in countries including Malaysia, the United Kingdom, Singapore, Indonesia, Australia, Japan, Jordan and China, with total assets of RM69.9 billion (USD16.7 bilion) (as at 30 June 2020) The core businesses of the YTL Group comprise utilities, construction contracting, cement manufacturing, property development and investment, hotel development and management, e-commerce initiatives and internet-based education solutions and services. YTL Corporation is amongst the largest companies listed on Bursa Malaysia Securities and has also had a secondary listing on the Tokyo Stock Exchange since 1996; the first non-Japanese Asian company to be listed on the Tokyo exchange. YTL Corporation together with its listed entitles in Malaysia, namely YTL Power International Berhad, YTL Hospitality REIT and Malayan Cement Berhad, has a combined market capitalisation of approximately RM15.1 billion (USD3.6 billion) as at 30 September 2020.
YTL Corporation also has a stake in Singapore-listed Starhill Global REIT, which owns prime retail assets in Singapore, Malaysia, Japan, China and Australia. The portfolio includes The Starhill and Lot 10 located in Kuala Lumpur's famous shopping and tourism belt Bukit Bintang.
About The Starhill
The Starhill – the Home of the Tastemakers, offers experiential retail in a warm and sophisticated boutique retail environment replete with style and aesthetics of true tastemakers. Four floors of experiential retail space and three upper floors of JW Marriott Kuala Lumpur hotel rooms seamlessly integrate as one vertical seven-floor development – a first in Asia that truly breaks down the boundary between retail and hospitality. The Starhill will be connected to over 1,100 rooms of JW Marriott and The Ritz-Carlton, Kuala Lumpur. Highlights of the retail floors include luxury fashion, contemporary fashion, jewellery and timepieces, design galleries and a library lifestyle concept complemented by cafes, lounges and restaurants including greenhouse-inspired culinary concepts in conservatories. The Starhill cements its place at the epicentre of Bukit Bintang, as the definitive lifestyle destination for discerning urbanites and travellers to enjoy best-of-class retail-hospitality experiences. The Starhill is a high-end retail asset owned by Starhill Global REIT listed in Singapore Exchange.
Visit www.thestarhill.com.my for more information and follow us on our social media platforms for #thestarhillkl.
Back